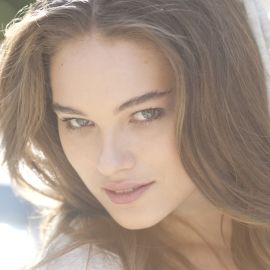 Jennie Runk
Jennie Runk is an American plus-size model most recently featured in H&M's swimsuit line as the first plus-size model to sport the clothing line.
Runk is pretty new to the modeling scene, but she is already making headlines. In April, she modeled for H&M's swimsuit line and became the company's first plus-size model to sport its clothing. Pretty impressive, especially considering she was modeling the typically curve-resistant category of swimwear.
H&M's choice to use Runk created quite a stir, enough that Runk decided to pen a moving essay for BBC about the shoot. She stated in the essay that all the attention the campaign received was an "awkward surprise." She also offered possibly the best advice we've heard yet to young girls struggling with body image issues:
Click Here to register and get pricing on booking Jennie Runk for your next event!
Get notified of new talks and events.
Follow