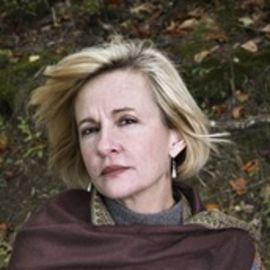 Jennifer Thompson
Co-Author of the New York Times Best-Seller "Picking Cotton" and Prominent Activist
In 1984, Jennifer Thompson was a 22-year-old college student with a 4.0 GPA and lofty future goals. Her path was dramatically altered however, when a man broke into her apartment, put a knife to her throat, and raped her.
In that moment, her determination took an entirely different direction, as she focused all attention on memorizing the man's features. Searching for scars, tattoos, and any unique features that could help her identify him, she was certain that she could put him in prison for life. After a composite sketch, line-up identification, and trial, her testimony and memory led to a life sentence for Ronald Cotton.
Years later, she was asked to provide a DNA sample for further analysis of the case. She agreed to the request, positive that her identification of Cotton would be held up by science. In an instant, her life changed yet again, when it was revealed that Ronald Cotton was not her rapist, and after spending 11 years in prison as an innocent man, he was released.
In Picking Cotton, their New York Times best-selling and Soros Justice Media Fellowship award-winning book, which is being made into a movie, Thompson and Cotton reveal their unlikely story of friendship and forgiveness. Devastated by her mistake, Thompson became an activist, speaking out and working to protect the wrongfully convicted. A member of the Actual Innocence Commission, the advisory committee for Active Voices, the Constitution Project, and Mothers for Justice, she shares her powerful story of truth, justice, and redemption.
Videos
---
Links
---
Related Speakers View all
---
Ping Fu

Vice President and Chief Entrepreneur Officer, GeoMa...

Myla Goldberg

Acclaimed Author of "Bee Season"

J.A. Jance

NY Times Best-Selling Murder Mystery Author

Kambri Crews

Storyteller, Producer, and Celebrated Author of "Bur...

Kevin Starr

Director, Mulago Foundation

Picking Cotton

In 1984, Jennifer Thompson was a 22-year-old college...

John Legend

Nine-Time Grammy Award Musician & Philanthropist; Kn...

Lisa Gansky

Corporate Advisor, Marketing Expert, Author of "The ...

Ben Goldacre

Physician; Best-Selling Academic & Science Writer

Eli Pariser

Co-founder and Chief Executive of Upworthy, Author o...

Kathryn Schulz

Pulitzer Prize winning Journalist and Author, Book C...

Carlo Ratti

Architect & Engineer; Director of MIT's SENSEable Ci...

Dr. Heather Knight

Creative Inventor & Specialist in Human-Robot Intera...

Ned Breslin

CEO, Water For People

Patrick Meier

Director of Crisis Mapping, Ushahidi

Graham Hill

Founder of Life Edited & TreeHugger.com

Riley Crane

Collective Social Behavior Scientist

Christopher Chabris

Co-author (with Daniel Simons) of The Invisible Gori...

Jad Abumrad

MacArthur Fellow & Host of the Peabody Award-winning...

David Eagleman

Neuroscientist; New York Times Bestselling Author; D...
More like Jennifer