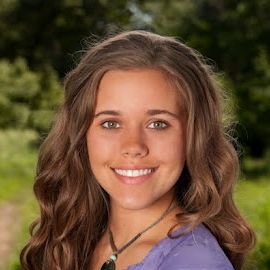 Jessa Duggar
From TLC's "19 Kids and Counting"
19 Kids and Counting returns for its eighth season with lots of excitement as the Duggars reveal a big announcement – Jessa is being courted by her new boyfriend, Ben! Dating with the intent of marriage, Jessa and Ben refrain from kissing or holding hands and always have a chaperone on dates, phone calls and even text messages. Now that their courtship is official, the Duggar boys put Ben to the test, making sure he's ready to take care of their sister. And the whole family reflects on what it means that a Duggar daughter may soon be leaving the nest. Throughout the season, the Duggars will also check in on Josh and Anna as they start their new lives in Washington, DC and Anna starts homeschooling their children.
Click Here to register and get pricing on booking Jessa Duggar for your next event!
Videos
---
Get notified of new talks and events.
Follow