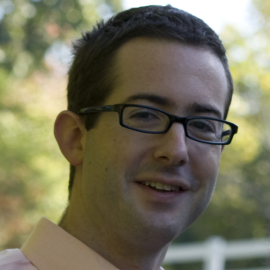 Joe began his career by winning the 1996 Weird Software Contest with the Mutant Chicken Races and creating the first Windows-based iPod application (EphPod). Over the past ten years, Joe transitioned from development to systems design and data analysis, creating the first BuildFax engines in 2003, the original architecture in 2007, and designing the Pragmatic Extract-Transform-and-Load (PETL) architecture that has made the current national footprint possible. Joe graduated with degrees in English and Mathematics from Williams College, and has a law degree from Yale Law School.
Joe has been nationally recognized as a pioneer and innovator in the areas of cloud computing, labor-as-a-service, big data, data munging, and entrepreneurship.
Related Speakers View all
---
Matthew Evans
Elijah Ezendu

Award-Winning Business Expert & Software Architect +...

Gillian Muessig

Thought Leader in Global Entrepreneurship

Grant D. Fairley

Keynote Speaker, Group Facilitator, Seminar & Worksh...

Ron Broussard

STRETCHYOURSELF

Jay Handler

Speaker, Radio Host & Author of "The 8 M's of Market...

Cathy Sexton - The Productivity Expert

Ignite Your Performance & Accelerate Your Results

Mak Man

Dynamic Motivational Speaker and Published Author . ...

Bernard Martin

B2B & B2C Front Line Social Media Selling

Alexander Muse

Exploring the intersection of retailing, technology ...

David Nour

Social Networking Strategist

Eduardo Gonzalez Loumiet, MBA, PMP

Cuban. Entrepreneur. Technologist.

Kamal Hassan

Innovation, business model design, organizational ch...

Dr. Brenetia Adams-Robinson

Transformational Trainer, Life Coach, Keynote Speake...

Richard Janezic

Healthcare, technology and security expert

Thomas Fulmer

MISIAC Master - Massively Improving Success In Any C...

Stephen Koch

Professional Speaker, Climber, Snowboarder and Mount...

Peter Frampton

Following his Grammy Award-winning instrumental albu...

Mike Jaffe

9/11 Survivor; Human WakeUp Call

Dayle Beyer

Certified Excellence | Best Practice Process | Inspi...
More like Joe