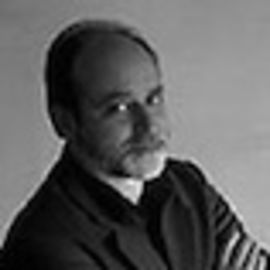 John Di Frances is a world-class business speaker and philosopher with more than thirty years of international business experience spanning a wide range of industries, including commodities, energy, aerospace, defense, electronics, manufacturing, computers and technology, construction, health care, publishing and financial services. During the past twenty years as an author, professional business speaker and executive consultant, John has advised corporate presidents, government officials, and industry associations, as well as served on the boards of directors for several corporations and nonprofit organizations.
As a business speaker and philosopher, John's presentation style is energetic, thought-provoking, challenging, content-rich and at times, extremely humorous. He draws upon his diverse background to relate critical business principles as a business speaker, while enriching his content with insightful and dramatic illustrations, stories and humor.
Most importantly, John knows what works in the real world and what does not. As a business speaker, John shares his own business experiences to provide rich and dynamic content while equipping audiences with firsthand information. He delivers the resources and insight your people need to succeed in today's globally competitive environment.
Although his presentations are always a fascinating and enjoyable experience, John believes that the true success of any speaking engagement can only be judged by its lasting effect. Accordingly, he carefully prepares each business presentation from a clean sheet of paper, to be both motivational and inspirational, in order to change attitudes and improve workplace performance, thus maximizing the take-away value. John never utilizes "canned" or "stock" speeches.
If you are looking for a truly experienced professional keynote business speaker and philosopher, who can enlighten and enable your audience to overcome the greatest challenges they face, then explore the information on this web site to discover more about how John and our organization can help you achieve your specific goals. Learn why John is the business speaker for you.
Videos
---
Related Speakers View all
---
Christi Tasker

Social Media Branding Queen and Keynote Speaker

LisaVanAllen

The Biz Doctor with prescriptions for your success!

Ron Broussard

STRETCHYOURSELF

Rob Salisbury

Rob has been engaged over 1630 times as a speaker, c...

Nancy Stolfo-Corti
Mak Man

Dynamic Motivational Speaker and Published Author . ...

Michel Neray

Principal, The Essential Message: Learn To Different...

Adam Leotta

You don't need to be famous to be a great speaker

Peter Frampton

Following his Grammy Award-winning instrumental albu...

Patricia Sadar

International Consultant, Inspirational Speaker & Le...

Tina Marie Jones

Connecting with the audience through the style of a ...

Roberto Alas

Reaching and identifying the potential in every sing...

Marty Metro

Innovator, Thought-leader, Eco-entrepreneur, CEO

Matthew Evans
Joseph Paris

Operational Excellence by Design

Michelle Courtney Berry

Breakthrough Expert, Founder and CEO of LifeFlowPlan...

Crystal Gifford

Awarded Speaker, Best Selling Author, Professor, Men...

Grant D. Fairley

Keynote Speaker, Group Facilitator, Seminar & Worksh...

Michael McCain

Awakening Millions To Their Potential -Author, Coach...

Candace Reese

The CEO Pundit: Empowerment Speaker, Inspirational C...
More like John