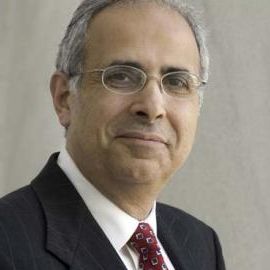 One of America's most prized thought leaders, John Zogby delivers incredible insight into the most important trends that will change our companies, our government, and our own lives. He has been heralded as the nation's most accurate trend analyst today. Using advanced methods to generate research drawn from hundreds of thousands of respondents each year, he works straight from the raw data without any partisan filters to present the clean truth on emerging issues - long before others can pull together their findings.
From IBM, Microsoft, GE, and St. Jude Children's Research Hospital to Wal-Mart, Cisco, and the US Chamber of Commerce, the nation's most important corporate leaders rely on Zogby for his unbiased research. For nearly two decades, he has become an icon for his unparalleled record in predicting US elections.
As the author of the New York Times bestseller The Way We'll Be: The Zogby Report on the Transformation of the American Dream, Zogby continues to put his finger on the pulse of America, creating a portrait of the trends that drive our society today and will in the future. He currently pens a weekly column for Forbes.com, a weekly report card on President Obama's performance for The Washington Times, and a monthly column for Politics magazine. A well-known political and social pundit, his work has been featured in op-ed pages worldwide, valued in corporate boardrooms, and considered "must-read" material at every level of America's political landscape. He has been interviewed by every major US news and cable network and has served as an election analyst for the BBC, CBC, and Al Jazeera, among others.
John Zogby has delivered more than 2,000 speeches, public lectures, and management briefings, simultaneously educating and entertaining his audiences. A teacher at heart with 24 years of experience as a professor of American history and politics, his speeches are always conversational, humorous, poignant, and informative. Few speakers bring the combination of accurate data, trend spotting, storytelling, and global perspective that Zogby delivers.
Related Speakers View all
---
Sheryl WuDunn

Pulitzer Prize-Winning Journalist; Co-author of Half...

Archbishop Desmond Tutu

Nobel Laureate & Human Rights Activist

Ralph Nader

Former Presidential Candidate & Consumer Advocate

Raj Patel

Controversial Author, Journalist, Professor and Food...

Nicholas Kristof

Pulitzer Prize-Winning New York Times Columnist

Sonia Nazario

Pulitzer Prize-Winning Author & Journalist, Author o...

Alexandra Cousteau

Environmental Advocate & Water Policy Expert

Parag Khanna

The World's Leading Geo-Strategist; Author of Second...

Naomi Klein

Award-Winning Journalist, Columnist, and the #1 Inte...

Rye Barcott

Social Entrepreneur & Veteran

Dean Karlan

Behavioral Economist, Social Entrepreneur & Author

Asra Nomani

Journalist & Author, Women's Right's Activist

Howard Gardner

Renowned Developmental & Cognitive Psychologist; Fat...

Oscar Arias

Former President of Costa Rica & Nobel Laureate

Jared Cohen

President, Jigsaw (previously Google Ideas) & Chief ...

Daniel Altman

Internationally Bestselling Author Forecasts the Fut...

Tonya Lewis Lee

Author, Producer & Activist

Geoffrey Canada

Inner-City Youth & Education Advocate

Juan Williams

Award-Winning Journalist, Healthcare Authority

Wes Moore

Bestselling Author of "The Other Wes Moore" and Yout...
More like John Zogby