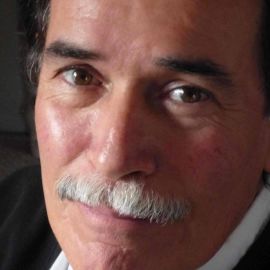 Jose Galvez
Hispanic Pulitzer-Prize Award Winning Photographer
For over 40 years, Jos Galvez has used black and white film to create a powerful and unparalleled historical record of the Latino experience in America. His compelling work, done with respect, pride and no pretense, captures the beauty of daily life. For Jos, photographing the lives of Latinos is not a one-time project or current passion but a lifelong commitment. As an artist, he photographs nothing else. In 1984, he was on a team of reporters and photographers that won a Pulitzer Prize for a series on Latino life in southern California: the first Chicanos to win the Prize, one of many awards he has earned for his photographs. Today, Jos Galvez tours the country with his work, often toting portable exhibits to inspire audiences with his life stories and images from his latest book, "Shine," that evokes his beginnings as a shoeshine boy. In Shine, Galvez's stunning photographs complement his powerful keynote that encourages listeners to unlock their potential, overcome obstacles, pursue new ventures, and nurture the next generation of leaders.
Click Here to register and get pricing on booking Jose Galvez for your next event!
Get notified of new talks and events.
Follow