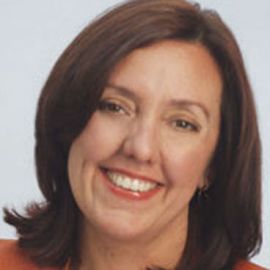 Kathi Burns, CPO is a Certified Professional Organizer, Image Consultant and the Author of How To Master Your Muck ~ Get Organized. Add Space To Your Life. Live Your Purpose! She is known for her remarkable ability to help people realize their dreams by showing them how to remove the muck that blocks them from achieving their full potential.
It is not just about clearing clutter! For Kathi it is also about heightening awareness of the things that are mucking up their life and providing inspiration to remove those obstacles. She sees what may not be obvious to her clients and helps them clear away the things that are keeping them from peace, joy, free time and prosperity.
FOX, CW and NBC Morning News all welcome Kathi as a regular special correspondent. She is also a regular contributing expert to Better Homes and Gardens. Her syndicated advice column offers candid and practical solutions to questions on image, wardrobe, organization and time management with candid and practical solutions. As a sought after speaker and corporate consultant, she helps companies such as Intuit, Logitech and Hewlett Packard.
Kathi is a contributing author on topics about how to organize your home office and create a professional image by Good Morning Americas Tory Johnson and Robyn Freedman Spizman in their book Will Work from Home. She is also a featured contributor in Sheryl Roushs The Heart of a Woman in Business and Jerry Bakers Can The Clutter. Visit http://www.MasterYourMuck.com/ to learn more about her new book How to Master Your Muck!
A Note from a Client:
"Working with addSpace To Your Life! has definitely de-stressed my life. Kathi provided the extra motivation and direction I needed. If I had done this by myself, it would have taken months, not days. My time is valuable and it definitely saved me money to hire Kathi. Without her, my systems would not be nearly as streamlined and effective. Now I get more done in less time and with much less effort." 

Lesh, Sempra Energy
Speech Topics
---
Mastering the Muck of Your Technology
Supercharge Your Image for Success
Avoid Style Mistakes and Give Your Image a Makeover
From Chaos to Serenity ~ Add Space To Your Home and Transform Your Life!
How to Master the Muck in Your Business, Take Control of Your Papers & Your InBox