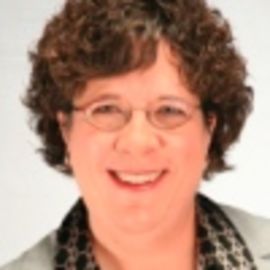 Kathy Koch, Ph.D
Speaker, Teacher, Trainer, Parent Educator, & Author
Dr. Kathy Koch is the Founder and President of Celebrate Kids, Inc., and is an internationally celebrated speaker. Kathy's messages have touched thousands of parents, teachers, and children in 25 countries. She shares her wisdom at workshops, seminars, assemblies, chapels, and keynote speaking events.
Her relevant concepts and engaging, humorous speaking style draw enthusiastic reviews from children, teens, parents, and educators. They leave her events armed with new beliefs, attitudes, and practical tools, and an increased hope in God to build healthier relationships at school and in the family.
Kathy's new book with Moody Publishers, How Am I Smart? A Parent's Guide to Multiple Intelligences, helps parents and teachers better understand their children's learning strengths. Kathy's other work, Finding Authentic Hope and Wholeness: 5 Questions That Will Change Your Life explores the five core needs every person has, and how a dynamic relationship with Jesus Christ can meet those needs in healthy ways. Celebrate Kids, Inc., also publishes CDs, DVDs, posters, and other products to encourage and equip parents and educators.
Dr. Kathy also speaks several times a year in a program for wounded warrior heroes injured in Iraq and Afghanistan. She helps them discover and embrace new identities and purposes. Many of our veterans have traumatic brain injuries; Kathy's insights help to answer their questions about learning and memory.
Dr. Kathy earned a Ph.D. in reading and educational psychology from Purdue University. She was a tenured associate professor of education at the University of Wisconsin-Green Bay, a teacher of second graders, a middle school coach, and a school board member for a Christian school prior to becoming a full-time conference and keynote speaker in 1991. She has loved Jesus for years and her faith and desire to serve and glorify God is the foundation of her ministry.
Related Speakers View all
---
Linda Mintle, Ph.D

"Doing Life Together"

Candace Cameron Bure

Women & Youth Speaker Best Known for Her Role on "Fu...

Lisa Whelchel

Actress Best Known for Her Role on "The Facts Of Lif...

Julie Ziglar Norman

Motivational Speaker and Author of "Growing Up Ziglar"

Shelley Leith

Speaker, Author, Mother of 5, Director of Church Rel...

Kerri Pomarolli and Ron McGehee

Two Comics Walk Into A Church

Kathy Peel

Founder and President of Family Manager Inc.

Suzette Brawner

A conference and event speaker for school, church an...

Newell and Colleen Cerak

Parents of Whitney Cerak

Patricia Hickman

Author and Bible Teacher

Kerri Pomarolli

Animated, Original & Contagious

Sheri Rose Shepherd

Best-selling Author, Speaker and Humorist

Dawn Eden

Author of The Thrill of the Chaste

LESLIE LEYLAND FIELDS

Women's Speaker, Author of The Spirit of Foods

Karen Covell

Producer/Director of The Hollywood Prayer Network

Sara Paulson Brummett

Recording Artist, Worship Leader, Songwriter, Speaker

Greg Smalley

Dr. Greg Smalley serves as executive director of Mar...

Greg Leith

Greg is part of the leadership team at Biola Univers...

TAMMY DAUGHTRY

Founder of Co-Parenting International

Michael O'Brien

Host of "Tour De Romance," Faith-Based Event for Mar...
More like Kathy