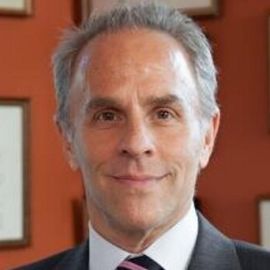 Kenneth Bock
Microbiome, Inflammation and Toxicity in Developmental and Other Pediatric Disorders
Kenneth A. Bock, M.D., graduated Summa Cum Laude from the State University of New York at Buffalo in 1973 and went on to receive his M.D. degree with Honor from the University of Rochester School of Medicine in 1979. He is Board Certified in Family Medicine, a certified clinical nutrition specialist, and a fellow of the American Academy of Family Practice, the American College of Nutrition and the American College for Advancement in Medicine, of which he is a former President. He is also a faculty member of the Institute for Functional Medicine (IFM).
For more than three decades, he has dealt with complex medical problems by integrating "alternative" modalities with conventional medicine into a comprehensive integrative medicine practice. His expertise lies in tackling problems that have been difficult to diagnose and/or treat. These include complex multisymptom, multisystem disorders such as immune disorders, including chronic and/or recurrent infections, autoimmune disorders, chronic fatigue, fibromyalgia, Lyme disease and other tick borne disorders as well as multiple childhood disorders, including autism spectrum disorders, ADHD, asthma and allergies.
Related Speakers View all
---
James Maskell

Founder, Evolution of Medicine & Functional Forum | ...

Raphael Kellman

Author of The Microbiome Diet

Sayer Ji

Founder of Greenmedinfo.com

Joseph Mercola

NY Times Best-Selling Author

Alisa Vitti

Functional Nutritionist, Creator of FLOliving

Aviva Romm

Author of WomanWise

Mark A. Nesselson

Impact of the Microbiome on Pregnancy, Birth and Ear...

Lawrence B. Palevsky

The Common Misconceptions of Germs

Brenda Watson

Author of The Fiber 35 Diet

Noah De Koyer

The Do-It-Yourself Guide to Building a Healthy Micro...

Summer Bock

Holistic Health Coach, Herbalist, Fermentationist

Gerard Mullin

Creator of TheFoodMD

Eric Zielinski

Healing Your Skin with Essential Oils

Gerry Curatola

Founder of Rejuvenation Dentistry, Associate Profess...

Kara Fitzgerald

Physician, Clinic Director

Martha Herbert

Pediatric Neurologist and Brain Development Researcher

Natasha Campbell-McBride, MD

Medical Sciences in Neurology

Julie Matthews

Founder & President

Amy Myers, MD

Taking Control of Your Autoimmune Disorder

Jill Carnahan

Jill Carnahan, MD, ABFM, ABIHM, IFMCP, Medical Direc...
More like Kenneth