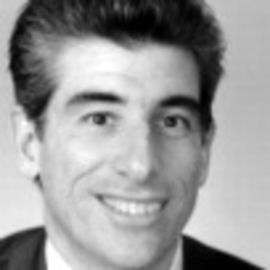 Larry Julian
Best-Selling Author, Leadership Coach & Business Expert
Economic upheaval has crashed onto our doorsteps. What's at the heart of our concern? Fear of the unknown, financial insecurity, worry and even panic. CEOs, small business owners and working professionals alike question how to make the right decisions in the midst of such uncertain time.
In God is My Coach: A Business Leader's Guide to Finding Clarity in an Uncertain World business expert Larry Julian teaches overwrought professionals how to become overcoming pioneers. "Life isn't about what happens to us. Life is about what happens to what happens to us. These uncertain times are ripe with defining moments that shape a leader' character and destiny and also impact other lives' for good or for bad. My passion through these pages is to help you find the gifts in your gray and clarity in your chaos."
God Is My Coach is a must-read for executives in search of success and peace of mind. Julian deftly reveals "The Eight Gifts in the Gray" — Purpose, Potential, Perspective, Platform, Power, Pace, Place, Prosperity — tackling issues of confidence and courage, and helping leaders move beyond grayness to achieve greatness in the workplace.
Larry Julian is a successful consultant and speaker specializing in leadership coaching and strategic planning. He is the author of the bestselling books, God Is My CEO, and God Is My Success. Julian's coaching clients range from small business owners to CEOs worldwide. His corporate clients have included AT&T, 3M, General Mills, Mayo Clinic, Qwest, and numerous other organizations. He makes his home in Plymouth, Minnesota with his wife and children.
Links
---
Related Speakers View all
---
Myles Munroe

Leading Evangelist, Pastor, and Business Consultant

Irene Spencer

Author & Former Polygamist

Lauren Drain

Author of "Banished: Surviving my years in the Westb...

Ayad Akhtar

Pulitzer Prize-winning Playwright, Screenwriter and ...

Lisa Osteen Comes

Author, Speaker, & Renowned Pastor

Rod Dreher

Journalist & Conservative Culture Critic who Left Ci...

Heather Kopp

Recovering Alcoholic Guided by Her Christian Faith, ...

Sharon Pomerantz

Award-winning Author

Michael Coogan

Preeminent Biblical Scholar

Regina Brett

Author, Cancer Survivor, Award-Winning Journalist

Kate Braestrup

Award-Winning Author

Jill Kelly

Author, Speaker, & Chairwoman of Hunter's Hope Fou...

Jonathan Merritt

Faith, Culture & Environmental Pioneer

Kristin Armstrong

Professional Road Bicycle Racer; Two-Time Olympic Go...

Evan Thomas

Assistant Managing Editor Newsweek, Author

Pat Williams

Motivational Speaker and Sports Executive; Senior Vi...

Tom Wolfe

American Author and Journalist

Dr. Lois Frankel

The Who's Who of Women Empowerment; Best-selling Aut...

Laurie David

Producer, Activist Author,The Family Dinner: Great W...

Lisa Johnson Mandell

Journalist, Author & Career Image Specialist
More like Larry