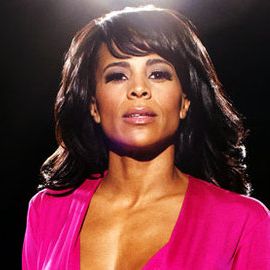 Laurieann Gibson started her career by training at the prestigious Alvin Ailey dance company. She then segued from theater dance to Hip-Hop as Director of Choreography for Motown and Bad Boy Records. Blending Hip-Hop with her extensive training, Gibson has been instrumental in taking Hip-Hop to the next level.
In addition to working with stars such as Michael Jackson, Alicia Keys, Dixie Chicks, Clay Aiken, Brandy, Beyonce, and Mario, Gibsonchoreographed Paramount Pictures' Alfie, starring Sienna Miller and Jude Law, as well as the Universal feature film, Honey, which starred Jessica Alba & Li'l Romeo. Similar to Gibson's life, the film centers on the life of a tough city girl (Alba) who dreams of opening a dance studio. Gibson also appeared onscreen as Catrina, Honey's nemesis. Director and writer Bille Woodruff explains that Laurieann is not only the choreographer, but serves as a reference point for the lead character because she is very much Honey. She also choreographed tours for both Miley Cyrus and Jesse McCartney, and has already signed on for next season's Making the Band.
Gibson has worked alongside acclaimed directors such as Spike Lee with Beyonce for Pepsi, and Matthew Rolston during his recent Slim-Fast campaign. She has also worked on campaigns for GMC Envoy, Hoover Vacuums and K-Mart. In 2006 and 2007, McDonald's asked Gibson to help unveil their new healthy living campaign at the Essence Music Festival. She was also honored to speak at Howard University as part of their professional outreach program.
In 2005, Gibson began as the on-air choreographer of MTV's hit show, Making the Band, starring girl group, Danity Kane. Gibson and her signature moves were seen every week for three seasons by millions, and viewers soon learned of her snappy catch phrases such as, Little Muffins and Boom Kack. Currently, Gibson is taping Starmaker, an MTV reality show co-produced by Sean Diddy Combs and Mark Burnett. Gibson is also working with the legendary Broadway Dance Center of New York City and is headlining The PULSE on Tour, a multi-city dance tour/seminar. Hundreds of children, teens, and adults gather for this two-day intense dance course with Ms. Gibson and other highly accredited instructors.
Click Here to register and get pricing on booking Laurieann Gibson for your next event!
Get notified of new talks and events.
Follow