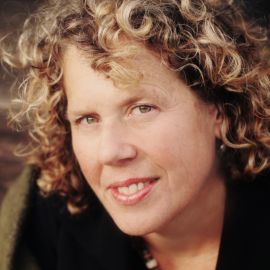 Lisa Gansky
Corporate Advisor, Marketing Expert, Author of "The Mesh: Why the Future of Business Is Sharing"
Lisa is, at heart, a marketect and "impact junky" with a strong interest in breaking the edges of formerly happy business models and bringing together not-so-likely characters in the form of new offerings, teams and partnerships. As CEO, co-founder and chairman of Ofoto, Lisa drew on her entrepreneurial spirit and experience developing global web services. Lisa & the team worked to develop Ofoto into a world-class consumer services offering which she left once Kodak Gallery reached over 45M customers in 2005. In addition to her roles at Ofoto and Eastman Kodak, she was a Co-founder and CEO of GNN, the first commercial website, acquired by AOL in 1995 where she then directed Internet Services for AOL through 1997. Lisa has been an investor and board member of more than twenty internet and mobile services companies.
Currently, Lisa serves as an advisor and investor in New Resource Bank, Me Please, Vayable, Loosecubes, RelayRides, TasteBook, Squidoo, Nuko, Greenbiz, Makani Power, Pixelpipe, Mingoville, Convio and Honest Buildings.
Related Speakers View all
---
Jim Carroll

One of the World's Leading Global Futurists, Trends ...

Robin Chase

Founder and Former CEO, Zipcar, Buzzcar and GoLoco; ...

Peter Diamandis

Chairman and CEO, X PRIZE Foundation; Author

Van Jones

CNN Contributor; Best-Selling Author; Human Rights, ...

Micah Solomon
Charlie Alejandro

Motivational Speaker, writer, actress and radio talk...

David Nour

Social Networking Strategist

Kristen Hagopian

Personal Finance Author, Popular Columnist, Consumer...

LisaVanAllen

The Biz Doctor with prescriptions for your success!

Gary Vaynerchuk

Co-Founder & CEO, VaynerMedia

Rita Murray

First generation Irish American and Boston Baby Boom...

Rachel Botsman

Global Authority on the Collaborative Economy; Autho...

Kelly McDonald

Multicultural Marketing and Business Trends Expert

Bernadette Vadurro

Award-Winning Business Woman, Professional Speaker a...

Gillian Muessig

Thought Leader in Global Entrepreneurship

Lori La Bey

Driving Change How Caregiving is Perceived, Received...

Jay Handler

Speaker, Radio Host & Author of "The 8 M's of Market...

Melissa Pierce

Filmmaker, Risktaker, Innovator, and Idea Pollinator

Michelle Courtney Berry

Breakthrough Expert, Founder and CEO of LifeFlowPlan...

Candace Reese

The CEO Pundit: Empowerment Speaker, Inspirational C...
More like Lisa