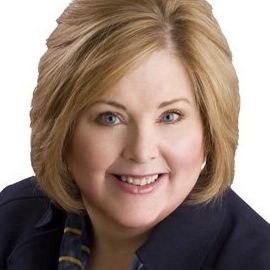 For over twenty years Dr. Lisa Van Allen (M.S., PhD, ACC, PTBC) has been working with individuals and organizations, helping them create a life of purpose, passion & profitability. As a clinical psychologist and certified professional life & business coach, Dr. Lisa is known as the Biz Doctor who offers unique insight into personal development, strategic planning, small business development, and marketing.
Dr. Lisa has earned degrees in counseling and clinical psychology, as well as certifications in both life and business coaching. Dr. Lisa has coached and consulted with corporations including Aegon, Rockwell Collins, True North, Cumulus Media, United Health Care, Northwestern Mutual, CUNA Mutual, Iowa Health Systems, Mercy Hospital, American Cancer Society, American Lung Society, and the University of Northern Iowa. Dr. Lisa specializes in small business development and entrepreneurship and works one on one with many small business owners and executives.
Using assessment tools including the Myers Briggs, StrengthsFinder, the Passion Test for Business and her own tools (The Belief Quotient, The Business Diagnostic), Dr. Lisa is able to help individuals and organizations identify barriers and develop strategies to create success.
Dr. Lisa is an award-winning author, an inspirational speaker and the host of two radio programs: Prescriptions for Success and Saving Superwoman. In her spare time Dr. Lisa designs jewelry, cheers the UNI Panthers with her husband Duke Dierks, and keeps her Lhasa Apso named Roscoe happy.
Videos
---
Related Speakers View all
---
Gillian Muessig

Thought Leader in Global Entrepreneurship

Candace Reese

The CEO Pundit: Empowerment Speaker, Inspirational C...

Marty Stratton

Entrepreneur Spirited Speaker; Driven for Your Success!

Roberto Alas

Reaching and identifying the potential in every sing...

Ron Broussard

STRETCHYOURSELF

Michelle Courtney Berry

Breakthrough Expert, Founder and CEO of LifeFlowPlan...

Micah Solomon
Nicholas de Wolff

Startup Advisor, Executive Leader, Business Strategy...

Pam Moore

CEO & Founder Marketing Nutz, Social Business Strate...

David Nour

Social Networking Strategist

Ian Stirling

Speaker on Business Growth, Franchising and developi...

Liz Nead

Life Coach and Inspirational Speaker

Bernadette Vadurro

Award-Winning Business Woman, Professional Speaker a...

Jay Handler

Speaker, Radio Host & Author of "The 8 M's of Market...

Tim Rooney

Today, PeopleMation is living out his dream to "Help...

Warren Cass

Social Media Strategist & International Speaker

Tait Martin

Behavioral researcher who teaches audiences "how to ...

Kristen Hagopian

Personal Finance Author, Popular Columnist, Consumer...

Tim Seitz

The World's Happiest Hypnotist

Philippe Borremans

Public Relations & Social Media Communications Profe...
More like LisaVanAllen