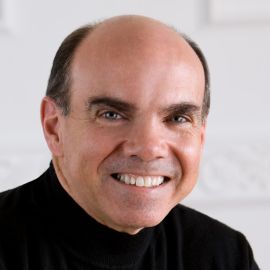 Luis Martnez has been successfully coaching and advising professionals and executives since 1983. In 2008 Luis formed a strategic management consulting firm, Gran Altura, Inc. Through this client-focused firm Luis effectively serves many businesses and individuals who want to achieve higher levels of performance.
Prior to establishing Gran Altura, Luis was employed in top level positions in multinational manufacturing, healthcare and business consulting. In Xerox, Luis directed a global human resources team for Worldwide Manufacturing with facilities in the U.S., Latin America, Europe and Asia. Prior to Xerox, Luis was Senior Vice President of Human Resources at Lehigh Valley Hospital. Previous designations and assignments for Luis also include Vice President and General Manager of Exide Batteries in Puerto Rico, where his business acumen led the successful turn-around of a manufacturing / sales / service division. He was also Director of Human Resources at Exide Technologies, Manager at The Hay Group, and Field Supervisor in the Federal Government.
With a B.A. in Psychology and M.Ed. in Counseling from the University of Delaware, Luis has earned certification as a Senior Professional in Human Resources (SPHR) and as a Certified Compensation Professional (CCP). Bilingual and bicultural in Spanish, Luis is a trusted advisor and strategic partner to senior leaders. His comprehensive career development books, Getting There and Getting There Volume 2, are receiving highest reviews in Amazon.com.
Born and raised in Cuba, Luis was sent to the United States at the age of 12 by his parents to avoid his conscription into Fidel Castros militia. He learned to speak English in 7th grade, and after his parents arrived in Miami, Luis attended 6 schools in 5 years, while his parents moved through three states in search of better jobs. Luis observed his parents, Jose Luis and Zoila, as they managed through crises a story of courage and survival. Luis credits their tutelage for his boundless faith and optimism.
An avid sports car racer, triathlete, Kung Fu brown belt and writer, Luis makes his home with his family in Pittsford, near Rochester, New York.
Videos
---
Books
---
Related Speakers View all
---
Mo Stegall

Global Brand Ambassador, Motivational Speaker, Bests...

Marty Stratton

Entrepreneur Spirited Speaker; Driven for Your Success!

Hypnotist The Incredible BORIS

Keynote Speaker and award-winning Motivational Hypno...

Tina Marie Jones

Connecting with the audience through the style of a ...

Tonia Renee Lee

Tonia Renee Lee is a professional speaker, minister,...

Grant D. Fairley

Keynote Speaker, Group Facilitator, Seminar & Worksh...

Roberto Alas

Reaching and identifying the potential in every sing...

Dawnna St Louis

Uninhibited Action For Unprecedented Business Growth

Dr. Lisa Van Allen

The Biz Doctor helping transformational leaders find...

Liz Nead

Life Coach and Inspirational Speaker

Andrea Raquel

Trained Broadcast Journalist / Marketing Pro & Exper...

Ann Marie Mac Donald

Certified World Class Professional Speaking Coach, C...

Kristin Kaufman

Kristin Kaufman is a dynamic business leader, succes...

Dr. Brenetia Adams-Robinson

Transformational Trainer, Life Coach, Keynote Speake...

Joseph Covelle

Speaking From the Heart To Help Change Minds

Rob Salisbury

Rob has been engaged over 1630 times as a speaker, c...

Teresa Correia de Lacerda

International speaker, researcher, consultant for pe...

Candace Reese

The CEO Pundit: Empowerment Speaker, Inspirational C...

Ali Brown

American Entrepreneur Business Coach, Author, and Te...

Katie Schmatz

Ohh the Possibilities...
More like Luis