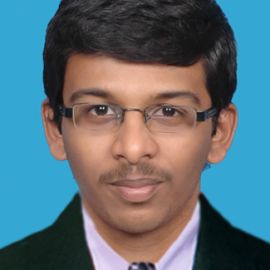 Ganesh Sai is pursuing engineering education currently. His articles have been featured in various newspapers including The Hindu. He has authored four books including Short Stories to Share Get Inspired (ISBN 9788175156340), Smartness Guide Success Tools for Students (ISBN: 978-81-75157-0-26), Skills for Your Career Success: Touch Your Tipping Point, and Success Sutras Lead Your Life Successfully. His areas of interest include Success, Motivation, Leadership, Career, and Personality Development. He can be reached at [email protected] and additionally maintains popular blog: http://mgshyd.wordpress.com.
Related Speakers View all
---
Mark A. Roosevelt
Christi Tasker

Social Media Branding Queen and Keynote Speaker

Sankarson Banerjee

8 years in the C-Suite, Expert on technology managem...

Leonor McCall-Rodriguez

The Voice of "Reinventing Yourself in the Face of Ch...

Michael Podolinsky

Asia's Productivity Guru (seminars, speeches and key...

Ravi Hutheesing

Global Keynote Speaker | Empowering education and bu...

Ravi TheRaviator

Aviation Motivational Speaker & Expert on Reaching t...

CA. Nirmal Ghorawat

India Chartered Accountant

Kamal Hassan

Innovation, business model design, organizational ch...

Jason Bloomberg

Enterprise Architecture, Business Transformation, Cl...

Crystal Gifford

Awarded Speaker, Best Selling Author, Professor, Men...

Waheed AlBalushi
Eric Romero

*** Think Outside the Box so you can Compete Outside...

Michael Nuciforo

Mobile Banking Innovator and Futurist

Marty Metro

Innovator, Thought-leader, Eco-entrepreneur, CEO

Kevin Parker

Future biz Tomorrow's tech

Rosario Marin

Former Treasurer of the United States

Craig A Nemitz

Disaster? What disaster? Are you really clueless?!?!

Adora Svitak

Writer, Speaker, Education Advocate, and Child Prodigy

Professor M.S.Rao

International Leadership Guru, Father of Soft Leader...
More like M.Ganesh