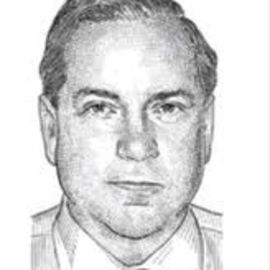 Manuel Miranda
Chairman of the Third Branch Conference, a coalition of over 100 grass-top leaders nationwide engaged on judicial matters.
After serving with the U.S. State Department at the U.S. Embassy in Baghdad as Director of the Office of Legislative Statecraft for one year, Manuel Miranda serves again as chairman of the Third Branch Conference, a coalition of over 100 grass-top leaders nationwide engaged on judicial matters.
Mr. Miranda served previously as Counsel to Senate Majority Leader Bill Frist, leading 51 Republican staffs on judicial confirmations and as Senior Nominations Counsel to the Senate Committee on the Judiciary. Mr. Miranda is credited by MoveOn.org as the architect of the Republican "nuclear option."
In February 2006, Mr. Miranda was awarded the Ronald Reagan Award by the American Conservative Union for his leadership on judicial nominations, and especially for leading the opposition to the Harriet Miers nomination. The Ronald Reagan Award is considered the highest award of the conservative movement.
Mr. Miranda has lectured at over 35 law schools, just since the 2008 election, on "The Obama Presidency and the Fight for the Courts"; and also addresses "Building for a Coherent Immigration Reform"; "America's Rule of Law: Impact in Iraq and Afghanistan"; or "The Truth About Iraq."
He has been a Visiting Legal Fellow at the Heritage Foundation, a Senior Counsel at the Family Research Council, and a columnist for the Wall Street Journal, publishing 35 articles on judicial nominations.
Manny was born in Cuba and raised in Spain and New York City. He received degrees from Georgetown University's School of Foreign Service and the University of California's Hastings College of the Law. At Georgetown, he was the Circumnavigators' Foundation Fellow for 1981 and at Hastings he was the Charles Rummel Scholar.
Between 1987 and 1998, Mr. Miranda practiced law with leading international firms in New York and Washington, D.C., most recently White & Case.
Related Speakers View all
---
Robert Spencer

Expert on Islam & Director of JihadWatch

Joseph Phillips

Actor, author and conservative speaker

Patrick Coyle

Vice President for Young America's Foundation

Nonie Darwish

Egyptian-American Human Rights Activist; Founder of ...

Frank Donatelli

Executive Vice President and Director of Federal Pub...

Dan Flynn

American conservative, author and former executive d...

Humberto Fontova

Cuban-American author, blogger, political commentato...

Doug Giles

Conservative Columnist and Political Commentator

Earl Johnson

Author of "Stairwell to Heaven -- A 9-11 World Trade...

Anne Korin

Co-director of the Institute for the Analysis of Glo...

Phelim McAleer

Director and producer of documentaries "FrackNation,...

Ann McElhinney

Documentary filmmaker; director and producer of cont...

Jason Mattera

American writer, conservative activist, radio host a...

Katie Pavlich

Political Reporter and Author of "Fast and Furious: ...

Kate Obenshain

Defender of conservative principles; Co-founder of J...

Buzz Patterson

Former Senior Military Aide to President Bill Clinto...

Jesse Lee Peterson

President and founder of The Brotherhood Organizatio...

Mike Adams

Conservative, Free Speech Advocate and Author

John Reitzell

Served as the Reagan Administration's Department Of ...

Byron York

Chief political correspondent for the Washington Exa...
More like Manuel