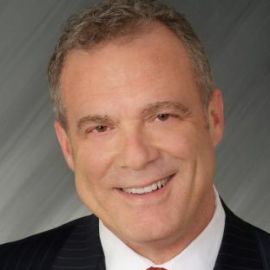 Mark Bertolini
Chairman & CEO Aetna
Mark T. Bertolini is Chairman, Chief Executive Officer and President of Aetna, a Fortune 100 diversified health care benefits company with more than $34.018 billion in 2010 revenue, a workforce of approximately 34,000 and operations in North America, Asia, Europe and the Middle East. A member of the company's Board of Directors, Mr. Bertolini assumed the role of Chairman on April 8, 2011 and CEO on November 29, 2010. Mr. Bertolini joined Aetna in 2003 as head of Aetna's Specialty Products. In July 2007, he was named president, responsible for all of Aetna's businesses and operations across the company's broad range of health care products and related services – including medical, pharmacy, dental, behavioral health, group life and disability plans, as well as medical management capabilities and health care management services for Medicaid plans. Prior to serving as Aetna's president, Mr. Bertolini was executive vice president and head of Aetna's regional businesses, which included the company's individual, retiree, small group and middle market segments, as well as numerous product, network and service areas. Recognized as an accessible, forward-thinking and solutions-oriented leader, Mr. Bertolini is actively engaged in the national dialogue on health care reform, meeting regularly with state and federal policymakers to advocate for measures that increase access, lower costs and improve quality of health care. He is a strong advocate of market-based solutions, the expansion and use of health information technology, and the sustainability of the employer-based system. Firmly committed to diversity and inclusion, Mr. Bertolini also serves as the company's executive sponsor for diversity, participates in several Aetna employee resource groups, and maintains a blog to communicate with employees. Among his civic activities, Mr. Bertolini is a member of the board of directors of the University of Connecticut Health Center and, in 2009, was elected the first straight ally board member of the National Gay and Lesbian Chamber of Commerce. He also serves on the council of advisors of the Hole in the Wall Gang Camp, an organization founded by Paul Newman that serves children with cancer and other serious illnesses. He has been honored for his leadership by numerous universities and organizations, including the National Italian American Foundation, Outward Bound, the National Kidney Registry, Out & Equal Workplace Advocates, the Quinnipiac University Business School, and Wayne State University School of Business. He speaks regularly on the topics of health care reform, employee benefits and insurance, health information technology and business leadership, and his perspectives are featured frequently in the media. Prior to joining Aetna, Mr. Bertolini held executive positions at Cigna, NYLCare Health Plans, and SelectCare, Inc., where he served as president and chief executive officer. Born and raised in Detroit, Mr. Bertolini worked various jobs throughout high school and college, including assembly work at a Ford Motor Company plant and various caregiver roles in health care delivery. Mr. Bertolini is a spinal cord injury survivor and is partially disabled as the result of a severe skiing accident in 2004. In 2007, Mr. Bertolini donated a kidney to his son. His previous work and personal experiences with the health care system are foundational to his dedication to improving the patient experience and addressing the longstanding challenges facing the U.S. health care system. Mr. Bertolini holds an undergraduate degree in business administration/finance from Wayne State University and a MBA in finance from Cornell University.
Related Speakers View all
---
Jamie Dimon

Chairman and Chief Executive Officer of JPMorgan Cha...

Sheryl Sandberg

COO of Facebook

Dr. Jim Yong Kim

President of the World Bank

John Rice

Vice-Chairman, GE, Hong Kong SAR

Marissa Mayer

President and CEO of Yahoo

Mark J. Carney

Governor of the Bank of Canada

Klaus Kleinfeld

Chairman and Chief Executive Officer at Alcoa

Christopher Viehbacher

Managing Partner, Gurnet Point Capital

Seth Berkley

CEO of Gavi, the Vaccine Alliance; Medical Doctor Sp...

Yasuchika Hasegawa

President and Chief Executive Officer, Takeda Pharma...

Mariette DiChristina

Editor-in-Chief, Scientific American, USA, Editor in...

Glenn Hutchins

Mr. Hutchins is a co-founder of Silver Lake and a Ma...

John K. Defterios

Anchor and Emerging Markets Editor, CNN Internationa...

Ray Dalio

Founder and Chief Investment Officer, Bridgewater As...

Victor L. L. Chu

Chairman and Chief Executive Officer, First Eastern ...

Thomas Friedman

Three-Time Pulitzer Prize Winning Commentator, New Y...

Karin Johansson

State Secretary, Ministry of Health and Social Affai...

Lawrence Summers

Charles W. Eliot University Professor, Weil Director...

Helene Gayle

CEO at McKinsey Social Initiative, former CEO of CAR...

Lin Boqiang

Director, China Center for Energy Economics Research...
More like Mark