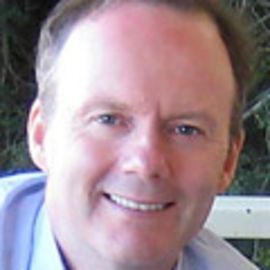 Mark Roeder
Author, Financial Executive
Mark Roeder is an author, cultural commentator and corporate executive. He was a global executive at UBS, and previously held senior positions at Zurich Financial Services and Westpac Banking Group. He has lived and worked in New York, London, Sydney and Zurich. His latest book, The Big Mo: Why Momentum Now Rules Our World (Virgin books, HarperCollins) 2011, explores the growing impact of large-scale momentum on society. Roeder is a Big Think Delphi Fellow.
Related Speakers View all
---
Steven Mazie

Associate Professor of Political Studies, Bard High ...

Sandra Aamodt

Neuroscientist Sandra Aamodt explores new research a...

Andrew Newberg

Neurotheology pioneer, Director of Research at the M...

Kayt Sukel

Author of Dirty Minds: How Our Brains Influence Love...

Dr. Paul Wolpe

Asa Griggs Candler Professor of Bioethics; Director,...

Daniel Kahneman

Eugene Higgins Professor of Psychology; Author, "Thi...

Ray Kurzweil

Chairman, Kurzweil Technologies & A Director of Engi...

Trevor Blake

Entrepreneur

Michael Gazzaniga

President of the Cognitive Neuroscientist Institute

Rebecca MacKinnon

Journalist and Policy Activist on Internet and Digit...

Majora Carter

Urban Revitalization Strategist

Jimmy Carter

Former United States President (1977-1981), Author

Peter Sisson

Founder and CEO, Line2

Tal Ben-Shahar

Best-Selling Author and Positive Psychology Expert

George Halvorson

Chairman & CEO, Kaiser Permanente

Kevin Clark

President and Founder, Content Evolution

Paul Lawrence

Professor, Harvard Business School

Frank Rose

Author of The Art of Immersion. Writer and speaker o...

Saras Sarasvathy

Associate Professor, Darden School of Business, UVA

Dan Doctoroff

CEO of Sidewalk Labs, Former President and CEO Bloom...
More like Mark