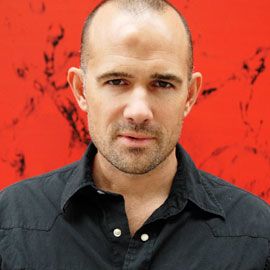 Mark Z. Danielewski
Author of "House of Leaves," National Book Award Finalist
Mark Z. Danielewski was born in New York City and lives in Los Angeles. He is the author of the award-winning and bestselling novel House of Leaves, National Book Award finalist Only Revolutions, and the novella The Fifty Year Sword, which was performed on Halloween three years in a row at REDCAT. His books have been translated into multiple languages.
In May 2015, Pantheon released The Familiar (Volume 1): One Rainy Day in May, the first installment of his 27-volume novel about a young girl who finds a kitten. In their review, the New York Times declared Danielewski "America's foremost literary Magus... He transmutes the pages of base books into rare new forms and formats." The Familiar (Volume 2): Into the Forest will be released October 27, 2015.
Click Here to register and get pricing on booking Mark Z. Danielewski for your next event!
Get notified of new talks and events.
Follow