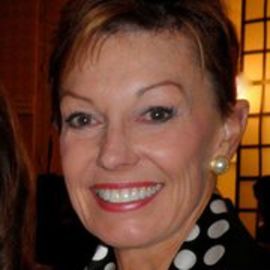 Marsha Petrie Sue
Author of the Best-selling book "Toxic People: Decontaminate Difficult People at Work Without Using Weapons Or Duct Tape"
Marsha Petrie Sue is the Mohammed Ali of conflict-free communications, leadership excellence, and managing change. She can dance and look pretty, and she uses the entire ring, but she knows how and when to land a knockout punch. Her presentations are fun and interactive with the audience.
Think of Marsha's presentations as charm school with live ammunition. She challenges every morsel of your beliefs while entertaining and enlightening.
She dares people to take personal responsibility for their choices, success, and life. Marsha is original, unique, and a one-of-a-kind professional speaker and author. Whether dealing with employee relationships, increasing productivity or pumping up sales, her guiding principles bring energy and fun to any meeting or event.
Her clients include Harley-Davidson, American Express, British Petroleum, The Pampered Chef, IPC-The Hospitalist, The Association of Legal Administrators, Wells Fargo Bank, Cisco Systems, The Doctors Company and more.
Marsha's latest book Toxic People: Decontaminate Difficult People at Work Without Using Weapons or Duct Tape, is a #1 best seller. She is also the author of several other resources including the award winning CEO of YOU: Leading YOURSELF to Success.
And yes, she did marry a boy named "Sue."
Area of Expertise:
Marsha works with companies and associations that want to create a stimulating environment for leaders and employees through personal accountability, challenged thinking and acceptance of change. Each program or workshop is customized and tailored to the audience and the clients needs.
Marsha's profound solutions guide groups to make significant changes with the ability to take risk, be more flexible, make better choices, and focus on important targets.
• Increased productivity and cooperation
• Maximized profitability
• Decreased expense and turnover
• With personal accountability as a key component, retention, loyalty, trust and integrity are refined.
"Marsha was absolutely outstanding. My only regret is not giving her some more time on our agenda. Her messages were exactly on topic for what we agreed to target. Her examples were both very practical and she had a great elements of fun & humor at the same time. Feedback from attendees was incredibly high and we ended up incorporating some of her messages into other presentations later in the agenda."
     -Robert Schramer, Controller, Cisco Systems, USA/Canada Theatre Deals Desk
SPEAKING PROGRAMS
DECONTAMINATE TOXIC PEOPLE
WITHOUT USING WEAPONS OR DUCT TAPE
Survival tactics to manage people that create pandemonium, perplexity, and problems. Keys to manage anger, control, and conflict.
THE CEO OF YOU
TODAY'S DECISIONS ARE TOMORROW'S REALITIES
This direct, no fluff message moves audiences to immediate action, helping them make better choices, take personal responsibility and be more successful. This presentation is based on Marsha's award winning book, The CEO of YOU - by understanding you can take it, leave it, or change it.
THE FLEXIBILITY FACTOR BLESSED ARE THE FLEXIBLE FOR THEY SHALL NOT BE BENT OUT OF SHAPE
Flexibility is the key to managing change through chaos. Improve perception, judgment, choices, and outcomes by focusing on self-management. The focus? A positive attitude -- because it may not solve all your problems, but it will annoy enough people to make it worth the effort.
Videos
---
Related Speakers View all
---
Mike Mckinley

Motivational Speaker, Founder of a Publishing House

Vicki Hess, RN, MS, CSP

Employee Engagement Expert

Amanda Gore

Psychologist; Expert in Emotional Intelligence and P...

Frank Bucaro

Ethics and Values Based Leadership Development expert

Gary Bradt, PhD

Expert on Change, Leadership and Life Balance and Au...

Eileen McDargh, CSP, CPAE

Healthcare Consultant; Author of The Resilent Spirit

Bob Losyk

Bob Losyk is an international speaker, author, manag...

Bobbe Sommer

Human Relations Motivator and Facilitator Providing ...

Garrison Wynn

Entertaining Business Speaker

Mimi Donaldson

Motivational Speaker and Author of "Negotiating for ...

Christine Cashen

Motivational Speaker; Author of THE GOOD STUFF: Quip...

Vicki Hitzges

Teambuilding Motivational Speaker, Author & Former T...

Ariane de Bonvoisin

CEO and Founder of First30Days.com and Author, "The ...

James Autry

Leadership Expert; Former Fortune 500 Business Execu...

Michael Broome

Motivational Speaker on Balanced Life and Values

Bobbie Staten

Nursing Professional, Humorist, "Batteries Not Inclu...

Connie Podesta

Expert in Changing Lives and Author, Life Would Be E...

Marci Shimoff

Co-Author, "Chicken Soup for the Woman's Soul"

Shawn Achor

Harvard Researcher and Positive Psychology Expert

Cheryl Richardson

Personal Transformation Expert and Author of Life Ma...
More like Marsha