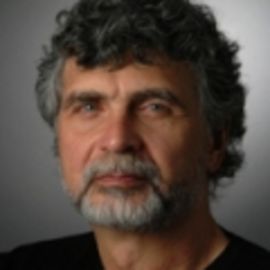 Maurice Possley
Pulitzer Prize-winning Journalist, Author, Activist
Maurice Possley is a Pulitzer Prize-winning journalist who left the Chicago Tribune in 2008 after nearly 25 years as an investigative reporter specializing in criminal justice. He has been a journalist since 1972 and was a finalist for the Pulitzer three times for his work on wrongful convictions and wrongful executions. He has helped numerous innocent men be freed from prison as well as exposed the execution of innocent men.
In 2008, he was part of team of Tribune reporters awarded a Pulitzer Prize for investigative reporting for a series of articles on hazardous children's products. The articles prompted numerous recalls as well as the most comprehensive overhaul of the U.S. Consumer Product Safety Commission in its history.
Possley is the author of two non-fiction books: "Everybody Pays: Two Men, One Murder and the Price of Truth" and "The Brown's Chicken Massacre."
He has taught investigative journalism and covering the courts at Northwestern University's Medill School of Journalism, the University of Montana's School of Journalism and the University of Michigan Law School.
In September 2009, he joined Santa Clara University Law School's Northern California.
Possley lives in Laguna Beach, California, with his wife, Cathleen Falsani, author and religion columnist for the Chicago Sun-Times.
Related Speakers View all
---
Cal Thomas

America's Leading Syndicated Op-Ed Columnist

Buster Soaries

Senior Pastor of First Baptist Church, Lincoln Garde...

Kenneth Starr

On April 6, 2004, Kenneth W. Starr was appointed dea...

Kay C. James

Motivational Speaker, Founder of the Gloucester Inst...

David Aikman

Best-selling author & former TIME Magazine Sr. Corre...

Rick Santorum

Leading Conservative Voice, 2016 & 2012 Republican P...

MICHAEL DELGIORNO

SuperTalk 99.7 Talk Show Host

Star Parker

Founder and President of CURE; Focuses on Issues of ...

Steve Largent

Member of the United States Congress, Retired Americ...

DAVID BRODY

Interviewing America's Newsmakers

Kamal Saleem

Former Muslim and Founder of Koome Ministries

Joel Rosenberg

New York Times bestselling author of THE LAST JIHAD ...

Stephen Mansfield

Best-selling Author and Founder, The Mansfield Group

Linda Mintle, Ph.D

"Doing Life Together"

Alan Keyes

Former US Ambassador to the UN Social & Economic Cou...

James Golden

"Bo Snerdley," Call screener, producer, and engineer...

David Limbaugh

Attorney, Conservative Columnist & Author

Sara Paulson Brummett

Recording Artist, Worship Leader, Songwriter, Speaker

General Georges Sada

Current Advisor to Iraqi Prime Minister Al-Maliki

Janet Parshall

Motivational, Pro-Life Speaker, Moody Radio Talk Sho...
More like Maurice