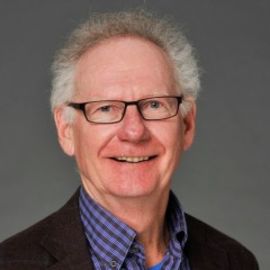 Michael Adams is the president of the Environics group of research and communications consulting companies which he co-founded in 1970 and which today employ over 200 professionals in offices located in seven cities in Canada and the United States.
In addition to numerous articles, frequent commentary in the broadcast media and presentations at conferences, seminars and annual meetings in North America, Europe and Asia, Mr. Adams is also the author of four Canadian best sellers: Sex in the Snow: Canadian Social Values at the End of the Millennium, Better Happy Than Rich? Canadians, Money and the Meaning of Life, Fire and Ice: The United States, Canada and the Myth of Converging Values, and American Backlash: The Untold Story of Social Change in the United States.
Fire and Ice won the prestigious 2003/04 Donner Prize for the best book on Canadian public policy and was selected in the fall of 2005 by the Literary Review of Canada as one of the 100 most important books ever published in the country.
His current book entitled Unlikely Utopia: The Surprising Triumph of Canadian Pluralism, published in November 2007, focuses on the promise and challenge of Canadian multiculturalism.
In 2006, he founded the Environics Institute to sponsor survey research that will contribute to the discussion of important public policy issues. To date, the Institute has sponsored a survey of Canadian Muslims, a survey of the people of Afghanistan on issues related to the NATO mission in that country, a survey of Canadian's engagement with the world plus an academic study of the impact of published polls on voting behaviour. The Institute is currently undertaking a major research project on urban aboriginal life in Canada.
Michael Adams holds an Honours B.A. in Political Science from Queen's University (1969) and a M.A. in Sociology from the University of Toronto (1970) and was named as one of the 100 most influential people in Canadian communications according to Marketing Magazine's Power List 2005.  In the spring of 2009, he will receive an honorary Doctor of Letters from Ryerson University in Toronto.
Outside the field of research consulting, Mr. Adams has a variety of other interests including, since 1990, partnership in the Robert Craig Winery in Napa Valley, California, which has been rated by The Wine Spectator as one of the top 25 wineries in California.
In 2006, he inaugurated the Michael Adams Creative Writing Scholarship at his former high school, North Albion Collegiate, in Rexdale.  The graduating student judged to have written the best personal essay is awarded first year tuition at an Ontario college or university.
Videos
---
Links
---
Related Speakers View all
---
Karim Rashid

Renowned Cultural & Industrial Designer, Creativity ...

Chris Jordan

World-renowned Photographer and Environmental Activist

Michael B. Allen

Co-Producer of Beware of Christians and One Nation U...

Alex Carroll

Co-Founder of Riot Studios and Producer of "Beware o...

Jon Acuff

Lead Pastor, Christian Speaker; New York Times Bests...

Tammy Camp

Entrepreneur, Technology Evangelist and World Record...

Robin Crow

CEO & Founder of Dark Horse Recording

Chris Hogan

Chris Hogan is an All-American College football play...

Elizabeth Bowman

Innovatively Organized is a Seattle-based organizing...

Pam Moore

CEO & Founder Marketing Nutz, Social Business Strate...

Gordon Montgomery

Education, Passion, Innovation & Change - EPIC!

Maddy Dychtwald

Futurist, Author and Demographic Trends Expert; Co-F...

Greg Jameson

If you are looking for a speaker that both entertain...

Angel Tuccy

Denver Radio Host, Best Selling Author, & Do-It-All Mom

David Thornburg

Educational Technology Specialist

Dyana Valentine

Entrepreneur; Founder of WHY and creator of Super Co...

Will Bakke

Director of "Beware of Christians" and "One Nation U...

Liz Nead

Life Coach and Inspirational Speaker

Van Jones

CNN Contributor, Best-selling Author; Human Rights, ...

Eric Ries

Entrepreneur & Author of "The Lean Startup"
More like Michael