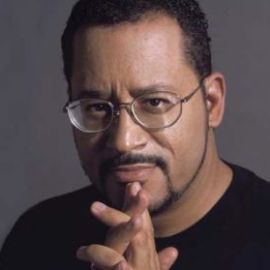 Michael Eric Dyson
MSNBC Political Analyst and Former Host of NPR's The Michael Eric Dyson Show; Best selling Author
Named by Essence magazine as one of the 50 most inspiring African Americans in the U.S., Michael Eric Dyson is also a best-selling author, one of the nation's most renowned public intellectuals, and he has revitalized the title with the fervor of an ordained Baptist minister. Called "a street fighter in a suit and tie," he takes on the toughest and most controversial issues of the day, including race, politics and pop culture, with his fearless and fiery rhetoric.
An MSNBC political analyst and former host of NPR's The Michael Eric Dyson Show, Dyson is also an award-winning author. His speeches and books both provide some of the most significant commentary on modern social and intellectual thought today, interwoven with a combination of cultural criticism, race theory, religion, philosophical reflection and gender studies. Works such as Making Malcolm X; I May Not Get There with You; Holler if You Hear Me; and Mercy, Mercy Me: The Art, Loves and Demons of Marvin Gaye deeply probe social themes and cultural politics.
A popular professor of sociology at Georgetown University, Dyson is a speaker that will never bore audiences; his presentations are thought-provoking, unwavering and foster social change. His excitement on the topics he speaks on—racial profiling and its impact on black America, the sociology of hip hop, and Dr. King for the 21st Century, among others—is contagious.
Dyson bridges gaps between generations, connecting civil rights identity to hip-hop culture, while forging links between older and younger Americans, especially black Americans. As a cutting edge historian, he educates the general public on the significance of hip hop, not only in understanding the black community, but general American culture, as well. With his powerful voice, Dyson reaches beyond race, addressing the universal commonality of American concern.
Click Here to register and get pricing on booking Michael Eric Dyson for your next event!
Speech Topics
---
In Caricature: Racial Profiling & Its Impact on Black America
While America has made strides towards true equality amongst varying ethnic groups, there are still some glaring disparities. Recent events, including the arrest of Henry Gates Jr. in his own home, serve as a reminder that racial profiling still exists. Not only does profiling degrade entire groups of people, but it stifles growth and perpetuates negative stereotypes. In his keynote speech, "In Caricature: Racial Profiling and its Impact on Black America," public intellectual and best-selling author Michael Eric Dyson will answer three central questions surrounding racial profiling and its impact on minority communities.
Sociology of Hip-Hop: Jay-Z
What Have We Come To? Wars Between the Generations
African American Influence on Pop Culture
Dr. King for the 21st Century
Is Bill Cosby Right? Or Has the Black Middle Class Lost Its Mind?
Come Hell or High Water: Hurricane Katrina & the Color of Disaster
Martin Luther King Jr & (African) American Leadership in the 21st Century
Race, Racism & Race Relations in America
Get notified of new talks and events.
Follow