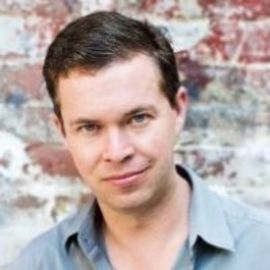 Michael Todd
Co-Founder & CTO, Victorious
Michael Todd is Chief Technology Officer of Victorious, which he co-founded. Previously he served as Chief Technology Officer, and VP Engineering, of OpenX Technologies, Inc., a global leader in web and mobile advertising technology that provides a comprehensive platform for publishers. Mr. Todd served as Senior Engineering Manager at Google Inc. from June 2004 to October 2007. Prior to this, Mr. Todd co-founded and served as Chief Technology Officer at Red Swoosh, Inc., a peer-to-peer content delivery network, and Scour Inc., a multimedia search engine. Mr. Todd received a B.S. degree in computer science and engineering from University of California, Los Angeles. He currently serves on the board of directors of Tremor Networks (NYSE:TRMR).
Click Here to register and get pricing on booking Michael Todd for your next event!
Get notified of new talks and events.
Follow
Related Speakers View all
---
Reed Shaffner

Co-Founder & Co-CEO, Workpop

John Ball

Founder & Managing Director, Steamboat Ventures

Sean Brecker

CEO, Headspace

Sam Teller

Managing Director & Co-Founder, Launchpad LA

Jamie Kantrowitz

Mentor, Launchpad LA

Steve Pomerantz

Co-Founder, Tuition.io

Brendon Mcqueen

Co-Founder & CEO, Tuition.io

Arun Mehra

Co-CEO, Talenthouse

Amos Pizzey

Co-Founder & Co-CEO, Talenthouse

Roman Scharf

Chairman & Co-CEO, Talenthouse

Kunal Anand

Co-Founder & CTO, Prevoty

Julien Bellanger

Co-Founder & CEO, Prevoty

David Asarnow

Principal, Craton Equity Partners

Matt Sandler

Co-Founder & CEO, Chromatik

Zach Frechette

Co-Founder & CEO, Quarterly

David Norris

Founder & CEO, MD Insider

Paul Bricault

Founder & MD, Amplify.LA

Mike Townsend

Co-Founder, HomeHero

Kyle Hill

Co-Founder, HomeHero

Jenna Stahl

Co-Founder & Creative Director, Shop Hers
More like Michael