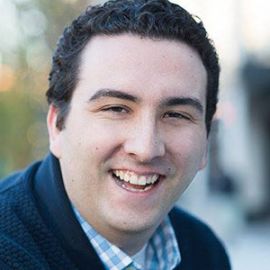 Michael Wear
Consultant and Former Obama White House and Campaign Staffer on Faith, Politics and American Life
Michael Wear is a leading expert and strategist at the intersection of faith, politics and American public life. As one of President Obama's "ambassadors to America's believers" (Buzzfeed), Michael directed faith outreach for President Obama's historic 2012 re-election campaign. Michael was also one of the youngest White House staffers in modern American history: he served in the White House faith-based initiative during President Obama's first term, where he led evangelical outreach and helped manage The White House's engagement on religious and values issues, including adoption and anti-human trafficking efforts. Today, Michael is a sought-after consultant helping religious organizations, political organizations, businesses and others effectively navigate the rapidly changing American religious and political landscape. Michael also writes for The Atlantic, Relevant Magazine and other publications on faith, politics and culture. He serves on the national board of Bethany Christian Services, the nation's largest adoption agency. Michael and his wife, Melissa, are both proud natives of Buffalo, New York. They now reside in Washington, D.C.
Speech Topics
---
Topics Include:
Faith and Public Life
Religion and Politics
Presidential Politics
Political Campaigns
Christianity in the 21st Century
Adoption
Calling
Jesus and the Christian faith
Justice and the Common Good
Related Speakers View all
---
Pam Tebow

Mother of Tim Tebow; Faith-Based and Pro-Life Speaker

Vanessa Ochs

Professor of Religious Studies, University of Virginia

Jim Caviezel

Actor in the CBS Drama "Person of Interest" and "The...

Steven Curtis Chapman

Christian Music Singer-Songwriter, Author, Social Ac...

Jonathan Merritt

Faith, Culture & Environmental Pioneer

Lisa Harper

Hilarious Storyteller and Theological Scholar; Best-...

Brad Meltzer

Host, History Channel's Lost History and Brad Meltze...

Karen Armstrong

Author and Thinker on the Role of Religion in the Mo...

Wayne Dupree

2015 American Conservative Union Blogger of the Year...

George Weigel

Distinguished Senior Fellow and William E. Simon Cha...

Dr. Stanley Hauerwas

Gilbert T. Rowe Professor Emeritus of Divinity and L...

Susannah Heschel

Professor of Jewish Studies at Dartmouth College an...

Philip Yancey

Christian Author

Charlie Alejandro

Motivational Speaker, writer, actress and radio talk...

Kevin Sorbo

International TV and Film Actor; Stroke Survivor; an...

Missy Robertson

Star, A&E's "Duck Dynasty"

Jeffrey Israel

Jeffrey Israel has taught religion and political phi...

Robert Spencer

Expert on Islam & Director of JihadWatch

Lesley Hazleton

Author of "The First Muslim," a New Look at the Life...

Jarrod Cochran

Reverend Jarrod Cochran is a writer, a speaker, and ...
More like Michael