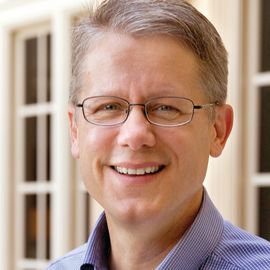 Mike Adams
Conservative, Free Speech Advocate and Author
Mike S. Adams was born in Columbus, Mississippi on October 30, 1964. While a student at Clear Lake High School in Houston, TX, his team won the state 5A soccer championship. He graduated from C.L.H.S. in 1983 with a 1.8 GPA. He was ranked 734 among a class of 740, largely as a result of flunking English all four years of high school. After obtaining an Associate's degree in psychology from San Jacinto College, he moved on to Mississippi State University where he joined the Sigma Chi Fraternity. While living in the fraternity house, his GPA rose to 3.4, allowing him to finish his B.A., and then to pursue a Master's in Psychology. In 1990, he turned down a chance to pursue a PhD in psychology from the University of Georgia, opting instead to remain at Mississippi State to study Sociology/Criminology. This decision was made entirely on the basis of his reluctance to quit his night job as member of a musical duo. Playing music in bars and at fraternity parties and weddings financed his education. He also played for free beer.
Upon getting his doctorate in 1993, Adams, then an atheist and a Democrat, was hired by UNC-Wilmington to teach in the criminal justice program. A few years later, Adams abandoned his atheism and also became a Conservative. He also nearly abandoned teaching when he took a one-year leave of absence to study law at UNC-Chapel Hill in 1998. After returning to teach at UNC-Wilmington, Adams won the Faculty Member of the Year award (issued by the Office of the Dean of Students) for the second time in 2000. After his involvement in a well publicized free speech controversy in the wake of the 9-11 terror attacks, Adams became a vocal critic of the diversity movement in academia. After making appearances on shows like "Hannity and Colmes," "the O'Reilly Factor," and "Scarborough Country," Adams was asked to write a column for the Heritage Foundation's Townhall.com.
Today he enjoys the privilege of expressing himself both as a teacher and a writer. He is also an avid hunter and reader of history and literature. In 2004, he published his first book, "Welcome to the Ivory Tower of Babel." In 2008, he published his second book, "Feminists Say the Darndest Things."
Videos
---
Links
---
Related Speakers View all
---
Doug Giles

Conservative Columnist and Political Commentator

Kate Obenshain

Defender of conservative principles; Co-founder of J...

Buzz Patterson

Former Senior Military Aide to President Bill Clinto...

Steven Crowder

Fox News' Commentator, Social Media Expert, Comedian...

Ben Shapiro

American Conservative Political Commentator, Radio T...

Frank Donatelli

Executive Vice President and Director of Federal Pub...

Nonie Darwish

Egyptian-American Human Rights Activist; Founder of ...

Patrick Coyle

Vice President for Young America's Foundation

Ron Robinson

President of Young America's Foundation; Conservativ...

Joseph Phillips

Actor, author and conservative speaker

Star Parker

Founder and President of CURE; Focuses on Issues of ...

David Horowitz

Nationally Known Author and Lifelong Civil Rights Ac...

Jason Mattera

American writer, conservative activist, radio host a...

Jesse Lee Peterson

President and founder of The Brotherhood Organizatio...

Manuel Miranda

Chairman of the Third Branch Conference, a coalition...

Ann McElhinney

Documentary filmmaker; director and producer of cont...

Phelim McAleer

Director and producer of documentaries "FrackNation,...

Anne Korin

Co-director of the Institute for the Analysis of Glo...

John Reitzell

Served as the Reagan Administration's Department Of ...

Earl Johnson

Author of "Stairwell to Heaven -- A 9-11 World Trade...
More like Mike