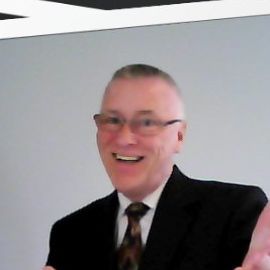 MIKE BOWLER, SR. has been in the real estate business (Lansing, MI) for the past 33 years. During that time hes educated and consulted hundreds of REALTORS. Mike is a former owner; broker of Coldwell Banker Bowler Real Estate and is currently an Associate Broker for Coldwell Banker Hubbell Briarwood in Lansing Michigan, who bought his company in 2001. He also owns his own company PRETEC (Professional Resources, E-Business, Technology, Education, & Consulting) and is also a an avid fan of social media in the workplace, Mike was named in 2009s Top 25 Most Connected Real Estate Professionals by PROXIO and selected by Inman News as one of the 50 Most Influential Online agents.
Related Speakers View all
---
Jay Handler

Speaker, Radio Host & Author of "The 8 M's of Market...

David Nour

Social Networking Strategist

Nicholas de Wolff

Startup Advisor, Executive Leader, Business Strategy...

Sanjay Dalal, chief innovator

Innovation Author, Speaker, CEO of Ogoing Social Net...

LisaVanAllen

The Biz Doctor with prescriptions for your success!

Jon Acuff

Lead Pastor, Christian Speaker; New York Times Bests...

Kristen Hagopian

Personal Finance Author, Popular Columnist, Consumer...

William H Wells III

Internet Marketing Strategist and Speaker/Presenter....

Pam Moore

CEO & Founder Marketing Nutz, Social Business Strate...

Ken Cook

As a constant entrepreneur Ken has shared the experi...

Karen Clark

Effective, Ethical and Empowering Online Presence Tr...

Susan Sweeney

CSP HoF Internet Marketing Speaker, Best Selling Aut...

Jill Salzman

Author of "Found It," Dynamic Speaker, and I'll Help...

Crystal Washington

Crystal is a social media expert, marketing consulta...

Jim Carroll

One of the World's Leading Global Futurists, Trends ...

Gillian Muessig

Thought Leader in Global Entrepreneurship

Ford Saeks

Business Growth & Internet Marketing Specialist

Joe Soto

Social Media Marketing Strategist | CEO at One Socia...

Tyler Willis

4+ years helping companies cope with how emerging me...

Candace Reese

The CEO Pundit: Empowerment Speaker, Inspirational C...
More like Mike