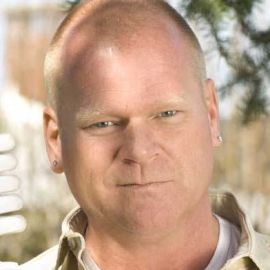 Mike Holmes is a professional contractor and the host and creator of the hit TV series Holmes on Homes®, Holmes Inspection and Holmes Makes It Right.
After working in the building and renovation industry for more than 20 years, Mike was asked to develop and host his own television series, Holmes on Homes®, which became an international success and broke ratings records, solidifying Mike's career in television. Since then he has been able to use television as a tool to educate homeowners on proper building code, what to look for in contractors and their rights as homeowners.
His no-nonsense, Make It Right® approach struck a chord with television audiences worldwide, leading him to be named Forbes' Third Most Trustworthy Celebrity and Reader's Digest's Second Most Trusted Canadian. Today fans can watch Mike do what he does best in his new series, Holmes Makes It Right.