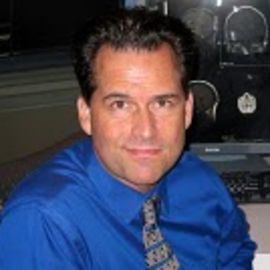 Speech Topics:
Pro Life Issues
How Washington's health care policies created our current problems
What we should brace for with ObamaCare
An optimistic vision of how we salvage our nation from ObamaCare and where we go from here. The cousin of US President Barack Obama, Dr. Milton Wolf is a medical doctor who has been featured in the national media for his insightful perspective on US medicine. A champion of personal liberty, a free market, private property rights, self-reliance, personal charity, and a government more committed to empowering its citizens rather than entrenching itself, Dr. Wolf gained fame with his critical analysis of the 2010 health care bill that passed Congress and was signed into law by his cousin.
Dr. Wolf is a practicing diagnostic radiologist with sub-specialized emphasis in oncologic, musculoskeletal and cardiac imaging. He attended the University of Kansas in Lawrence as well as the University of Kansas School of Medicine in Kansas City and was inducted into the Alpha Omega Alpha Honor Medical Society. His internship training was at the Baptist Medical Center in Kansas City, MO and his four-year residency training was at the University of Missouri - Kansas City (Saint Luke's Hospital, Truman Medical Center and Children's Mercy). He participated in additional training in musculoskeletal and cardiac imaging.
Hailing from the McCurry Family (as President Barack Obama discussed in Dreams From My Father), Dr. Wolf is a second cousin of the US President and his family members are the closest maternal relatives with President Obama, with the exception of the President's sister, Maya. Dr. Wolf's mother, Margaret McCurry Wolf, was not only first cousins with President Obama's grandmother, Madelyn Dunham, but also was childhood friends with President Obama's mother, Stanley Ann, while they grew up together in Wichita, KS before the Dunhams moved away.
Enormously proud of his most prominent cousin, and the rich heritage of their shared lineage, Dr. Milton Wolf nonetheless offers a critical view of the health care legislation enacted into law in 2010 and other areas that he feels threaten to erode the fiber of America. He offers an alternative approach and an uplifting and optimistic vision for where America goes from here.
Click Here to register and get pricing on booking Milton R. Wolf, M.D. for your next event!
Videos
---
Get notified of new talks and events.
Follow
Related Speakers View all
---
Mel H. Abraham

He has a riveting presence, created by his absolute ...

Milt Abel

Milt Abel is a corporate-clean stand-up comedian tha...

Mike Abrashoff

Former Commander of USS Benfold and Author of "It's ...

J.J. Abrams

Director, Producer, Writer, Author; Known for His Wo...

Melvin Adams

Former Harlem Globetrotter with a Passion for Reachi...

Kirk Acevedo

Actor Best Known for His Roles on "Dexter," "Band of...

Jose Antonio Abreu

Founder of El Sistema, Which Helps Venezuelan Childr...

Carol Adelman

Carol Adelman is a senior fellow and director of Hud...

Newton Aduaka

Newton Aduaka's award-winning Ezra, told through the...

Janus Adams

Award-Winning Journalist

Jenoyne Adams

African-American Novelist.

Khandi Alexander

Khandi Alexander (born September 4, 1957) is an Amer...

Shaun Alexander

NFL Great

Laila Ali

Undefeated 4 Time World Champion Boxer 24-0 with 21 ...

Alan Alda

Actor, Writer, Science Advocate, and Director

Adewale Akinnuoye-Agbaje

Fashion Model & Actor Known for "Lost," "Oz" & "Suic...

Jane Alexander

Actress and Former Director of the National Endowmen...

Bruce Aitken

Bruce Aitken was born in Invercargill New Zealand wh...

Gary Aldrich

On Independence Day, 1996, former FBI Agent Gary Ald...

Marilyn Albert

Dr. Marilyn Albert received her PD degree in Physiol...
More like Milton