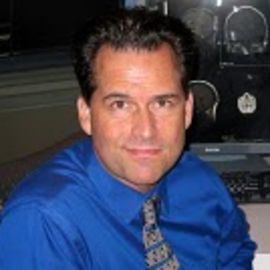 Speech Topics:
Pro Life Issues
How Washington's health care policies created our current problems
What we should brace for with ObamaCare
An optimistic vision of how we salvage our nation from ObamaCare and where we go from here. The cousin of US President Barack Obama, Dr. Milton Wolf is a medical doctor who has been featured in the national media for his insightful perspective on US medicine. A champion of personal liberty, a free market, private property rights, self-reliance, personal charity, and a government more committed to empowering its citizens rather than entrenching itself, Dr. Wolf gained fame with his critical analysis of the 2010 health care bill that passed Congress and was signed into law by his cousin.
Dr. Wolf is a practicing diagnostic radiologist with sub-specialized emphasis in oncologic, musculoskeletal and cardiac imaging. He attended the University of Kansas in Lawrence as well as the University of Kansas School of Medicine in Kansas City and was inducted into the Alpha Omega Alpha Honor Medical Society. His internship training was at the Baptist Medical Center in Kansas City, MO and his four-year residency training was at the University of Missouri - Kansas City (Saint Luke's Hospital, Truman Medical Center and Children's Mercy). He participated in additional training in musculoskeletal and cardiac imaging.
Hailing from the McCurry Family (as President Barack Obama discussed in Dreams From My Father), Dr. Wolf is a second cousin of the US President and his family members are the closest maternal relatives with President Obama, with the exception of the President's sister, Maya. Dr. Wolf's mother, Margaret McCurry Wolf, was not only first cousins with President Obama's grandmother, Madelyn Dunham, but also was childhood friends with President Obama's mother, Stanley Ann, while they grew up together in Wichita, KS before the Dunhams moved away.
Enormously proud of his most prominent cousin, and the rich heritage of their shared lineage, Dr. Milton Wolf nonetheless offers a critical view of the health care legislation enacted into law in 2010 and other areas that he feels threaten to erode the fiber of America. He offers an alternative approach and an uplifting and optimistic vision for where America goes from here.
Click Here to register and get pricing on booking Milton R. Wolf, M.D. for your next event!
Videos
---
Reviews
---
EDITORIAL IN WASHINGTON POST

IF YOU USED THAT TYPE OF LANGUAGE ABOUT A BLACK PERSON OR A WOMEN OR A DISABLED PERSON, YOU WOULD BE SUED AND/OR REMOVED FROM ALL YOUR POSITIONS. I THINK YOU SHOULD STOP DEGRADING LIBERALS BY CALLING THEM UNWASHED AND IMPLYING THEY WANT SOMETHING FOR NOTHING.

Peggy Graham
November 2010, Washington DC

Very inspiring! Well prepared with data and a great deal of humor.

Lourdes Swarts

· 21st Century Speakers, Inc.
Get notified of new talks and events.
Follow
Related Speakers View all
---
Rebel Brown

Market Strategist, Agent of Change, Speaker, Author....

Renie Cavallari

Renie Cavallari is a renowned Speaker, Trainer, Keyn...

Rich Hart

LIFT MORE !!!

Rich Lucia

Author, Speaker, Consultant

Richard Burleson

Vice President of Engineering Firm Neel-Schaffer

Richard Fabozzi

Creates highly interactive and value-driven "Experie...

Rick Chromey

Inspirational Edutainer. Leadership Imagineer. Cultu...

Rick Frishman

Founder of Planned Television Arts

Rick Kiernan
Rick Ott

Rick Ott speaks about making money and building weal...

RM Reed
Robert Collinsworth
Robert Douglas
Robert Gedaliah

President of "Speaking for Results"

Robert Jerus
Robert Martin

Gavin de Becker & Associates protects people who are...

Robert Perez
Robin Barnhart
Rodney C. Matthews
Roger Reece

Keynotes, training & coaching - people skills, confl...
More like Milton