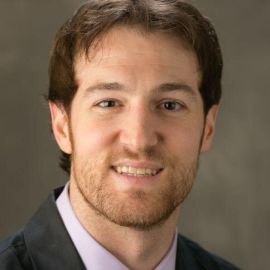 Host, Dunc'd On Daily Basketball Podcast Created NBA podcast and concept from scratch, recording 5-6 nights per week with 30,000 - 60,000 listens per episode. Podcast often ranks in top-40 on iTunes Professional Sports category and has reached as high as third. Includes detailed game wrap-ups, salary cap breakdowns, and draft prospect analysis.
2011 NBA Collective Bargaining Agreement Creator of NBA CBA Flashcards tool, a set of over 500 flashcards for learning relevant provisions of 2011 CBA, and utilized working knowledge of 2011 NBA CBA and NBA Constitution and By-Laws in articles. Regularly analyzed salary cap, luxury tax, and CBA implications of transactions, evaluated potential contracts and assessed negotiations, devised creative solutions to team issues. Studied league-wide CBA-related trends.
Game Analysis Analyzed NBA games, including player performance, execution, and strategy. Comfortably used advanced statistics, such as regularized adjusted plus-minus, SportVu, per possession statistics, Synergy, and shot location data. Evaluated team assets for long-range roster planning.
Scouting Consulted for NBA team, drafting detailed scouting reports for 2015 NBA draft. Scouted 2012-2014 Adidas Eurocamp, 2014-2016 Nike Hoop Summit, 2013-16 NBA Summer League, and 2013-16 Adidas Nations in person. Utilized Synergy game film and available statistical models to create numerous scouting reports and draft board of top prospects 2014-16.
Click Here to register and get pricing on booking Nate Duncan for your next event!
Get notified of new talks and events.
Follow
Related Speakers View all
---
Mel H. Abraham

He has a riveting presence, created by his absolute ...

Milt Abel

Milt Abel is a corporate-clean stand-up comedian tha...

Mike Abrashoff

Former Commander of USS Benfold and Author of "It's ...

J.J. Abrams

Director, Producer, Writer, Author; Known for His Wo...

Melvin Adams

Former Harlem Globetrotter with a Passion for Reachi...

Kirk Acevedo

Actor Best Known for His Roles on "Dexter," "Band of...

Jose Antonio Abreu

Founder of El Sistema, Which Helps Venezuelan Childr...

Carol Adelman

Carol Adelman is a senior fellow and director of Hud...

Newton Aduaka

Newton Aduaka's award-winning Ezra, told through the...

Janus Adams

Award-Winning Journalist

Jenoyne Adams

African-American Novelist.

Khandi Alexander

Khandi Alexander (born September 4, 1957) is an Amer...

Shaun Alexander

NFL Great

Laila Ali

Undefeated 4 Time World Champion Boxer 24-0 with 21 ...

Alan Alda

Actor, Writer, Science Advocate, and Director

Adewale Akinnuoye-Agbaje

Fashion Model & Actor Known for "Lost," "Oz" & "Suic...

Jane Alexander

Actress and Former Director of the National Endowmen...

Bruce Aitken

Bruce Aitken was born in Invercargill New Zealand wh...

Gary Aldrich

On Independence Day, 1996, former FBI Agent Gary Ald...

Marilyn Albert

Dr. Marilyn Albert received her PD degree in Physiol...
More like Nate