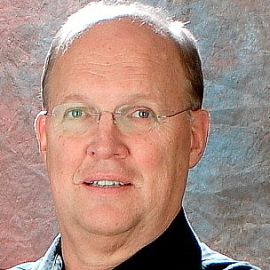 His self-given nicknames include: The Talkmaster, Mighty Whitey, The Mouth of the South, America's Rude Awakening and the High Priest of the Church of the Painful Truth.
Boortz was born in Bryn Mawr, Pennsylvania, but, since his was a military family, he was raised elsewhere, in many locations throughout the country. He was a self-described "marine brat." In his pre-radio life, he was a speech writer for Georgia Governor Lester Maddox. He began his radio career in College Station, Texas in the 1960s at WTAW-AM. Boortz also practiced law from 1977 to 1992. His syndicated show originates from WSB-AM 750 in Atlanta, and currently has about five million listeners nationwide. Boortz also occasionally writes a column on the Internet news/commentary site 'World Net Daily.'
Boortz has a wife named Donna ("She Who Must Be Obeyed", as he calls her on his program), with whom he has one daughter, Laura. Boortz is an avid golfer and aviation enthusiast. He is an accomplished pilot with over 3,000 hours flying as pilot-in-command, and donates time (both as a pilot and fund-raiser) in support of Angel Flight. He holds certifications in commercial flights, single-engine airplanes, lighter-than-air free balloons, and has his instruments rating. Boortz is an ardent supporter of DeKalb Peachtree Airport in Atlanta, Georgia.
Related Speakers View all
---
Mark Levin

Best-Selling Author, Nationally Syndicated Radio Hos...

Sean Hannity

"The Sean Hannity Show" on iHeartRadio, Fox News Cha...

Rush Limbaugh

Host of "The Rush Limbaugh Show"

Hugh Hewitt

Expert on the Topcis of Politics, Economy & Leadersh...

Herman Cain

Former Chairman, Godfather's Pizza and Ex-President/...

Michelle Malkin

Award Winning Conservative Columnist, Best-Selling A...

Glenn Chapman

Technology Correspondent - AFP

Michael Savage

Multimedia Icon in the Conservative Movement

Clark Howard

Host of the Nationally Syndicated "The Clark Howard ...

Andy Boynton

Dean of Boston College's Carroll School of Managemen...

Dennis Miller

Actor, Comedian and Author

Erick Erickson

Editor of "The Resurgent," Co-Author of "Redstate Up...

Glenn Beck

Host of "The Glenn Beck Program," Political Commenta...

Michael D. Brown

Former Under Secretary of Homeland Security, Directo...

Lee Doren

Author and Host of HowTheWorldWorks on YouTube

Howard Berkes

Howard Berkes has been NPR's rural affairs correspon...

Adam Leotta

You don't need to be famous to be a great speaker

Penn Jillette

Magician; Runner up on NBC's 2013 Celebrity Apprentice

William "Bill" Buppert

Observer and Commentator on the Impending Demise of ...

Peter Thiel

Former CEO and Co-founder of PayPal; Technology Entr...
More like Neal