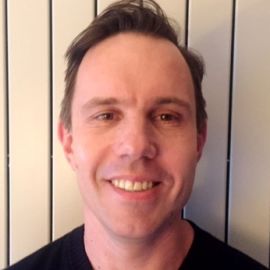 Neil has been Chief Executive of Water and Sanitation for the Urban Poor (WSUP) for the last year. He has over a decade's experience of successfully leading and growing non-profit organizations and innovative partnerships in Europe and North America. Previously he worked with the Renewable Energy industry to develop their social investment initiative, Renewable World. He has also headed up various organizations including INTERIGHTS and IDE-UK, and taken each through complex change processes to promote significantly enhanced institutional capacity and performance. Neil established and headed up a research institute in Washington DC which worked with the US Congress to enhance the effectiveness and impact of US policy in the Andean Region. He is presently a Non-Executive Director of the Washington Office on Latin America and he has published on stakeholder engagement, sustainable business development in emerging markets and responsible business practice, with the Cranfield University and the US Institute for Peace. He holds an MBA with distinction from Sir John Cass Business School, an MA from the University of Cambridge and was a Visiting Fellow at the University of Oxford. He holds the Advanced Diploma in Management Accounting from Chartered Institute of Management Accountants (CIMA).
Click Here to register and get pricing on booking Neil Jeffery for your next event!
Get notified of new talks and events.
Follow
Related Speakers View all
---
Mel H. Abraham

He has a riveting presence, created by his absolute ...

Milt Abel

Milt Abel is a corporate-clean stand-up comedian tha...

Mike Abrashoff

Former Commander of USS Benfold and Author of "It's ...

J.J. Abrams

Director, Producer, Writer, Author; Known for His Wo...

Melvin Adams

Former Harlem Globetrotter with a Passion for Reachi...

Kirk Acevedo

Actor Best Known for His Roles on "Dexter," "Band of...

Jose Antonio Abreu

Founder of El Sistema, Which Helps Venezuelan Childr...

Carol Adelman

Carol Adelman is a senior fellow and director of Hud...

Newton Aduaka

Newton Aduaka's award-winning Ezra, told through the...

Janus Adams

Award-Winning Journalist

Jenoyne Adams

African-American Novelist.

Khandi Alexander

Khandi Alexander (born September 4, 1957) is an Amer...

Shaun Alexander

NFL Great

Laila Ali

Undefeated 4 Time World Champion Boxer 24-0 with 21 ...

Alan Alda

Actor, Writer, Science Advocate, and Director

Adewale Akinnuoye-Agbaje

Fashion Model & Actor Known for "Lost," "Oz" & "Suic...

Jane Alexander

Actress and Former Director of the National Endowmen...

Bruce Aitken

Bruce Aitken was born in Invercargill New Zealand wh...

Gary Aldrich

On Independence Day, 1996, former FBI Agent Gary Ald...

Marilyn Albert

Dr. Marilyn Albert received her PD degree in Physiol...
More like Neil