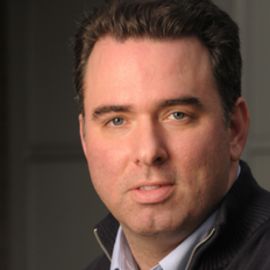 A passionate advocate for long-term business growth driven by innovation, marketing, and IP development, Nicholas de Wolff has served as an advisor and mentor to individuals, corporations, non-profits, and governments around the world. As Executive Director for the non-profit Oregon Story Board, Nicholas reorganized and refocused the nascent program, including developing a business plan built on public-private partnerships that resulted in 10 corporate partnerships and sponsorship agreements in a matter of a few months, saving the State of Oregon more than $500,000.00 in the process. During his tenure, Nicholas also launched innovative business incubation and acceleration programs for startups throughout the Northwest, doubling the State's 2-year job creation and business establishment goals, all within less than a year. As Senior Advisor to NFFTY, Nicholas helped to grow the organization in to the world's largest youth film festival and expo. Under his guidance, the organization grew from a single day event to a 4-day international showcase, annually screening more than 200 award-winning youth films from around the world. For the City of Burbank, Nicholas chaired the city's Sustainability Commission, driving policy on issues relating to the environment, human capital, transportation, energy, and more. Other non-profits and government entities that Nicholas has advised include: London Transport, City of Chicago Department of Cultural Affairs, The American Lung Association, The Los Angeles Charter High School for the Arts, Fashion Acts, The CMO Institute, The Lycée International de Los Angeles, and The Business Marketing Association, among many others. Nicholas is a digital marketing pioneer who developed ground-breaking online properties for clients including Disney, the Jim Henson Company, Lexus, FX Networks, LucasArts, and Sony. The founder of City Arts Project, the world's first 3D online arts community, Nicholas ran the Los Angeles Performing Arts Festival for several years, in addition to directing several Ovation Award winning theatrical productions. Former Chief Marketing Officer at Technicolor, Nicholas has been a keynote speaker at industry conferences worldwide. Co-founder and inaugural Governor of the Producers Guild of America's New Media Council, Nicholas was inducted in to the Academy of Television Arts & Sciences in 2002, where he has served on the Jury for the Emmy Awards for several years.
Click Here to register and get pricing on booking Nicholas de Wolff for your next event!
Videos
---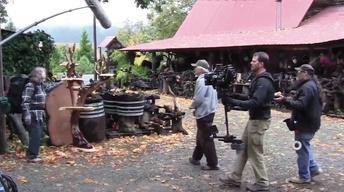 Reviews
---
Evisors webinar on Careers in Marketing

Nicholas gave a great perspective on the industry, where it's moving and how he keeps inspired and learning. Overall, an engaging and thought provoking talk for many currently in or considering taking on marketing challenges.

Christine Apold
ASEI National Convention - New Frontiers in Information Technology. Sep 24, 2011

Nicholas was invited to present the mornjng keynote at the 26th ASEI National Convention on Sep 24, 2011 at Cal State Fullerton. The attendees included professional engineers, information texhnology leaders and entrepreneurs. Nicholas challenged and inspired the attendees to understand the value of "social engagement" (his term), not just as a corporate branding opportunity, but also as a personal one.  I found him to be concise, dynamic, and engaging, as did the many executives who eagerly lined up to talk with him after the speech. I would definitely invite Nicholas again to the event.

Sanjay B Dalal

· www.InnovationMain.com
NFFTY 2011

We've asked Nicholas to speak and or moderate panels at NFFTY every year. No one else has received such high praise from the audience. Nicholas brings years of insight and intelligence and continuously pushes the boundaries of any discussion he's apart of, making for the most enjoyable and informative discussion possible.

Jesse Harris
2008 National Association of Broadcasters

As the moderator, Mr. de Wolff was adept at asking questions and proposing concepts that engaged the panelists as well as the audience.

Brian Caldwell
Chief Marketing Officer Summit

Nicholas is a marketing and brand expert. He captured audience with charisma and incredible knowledge. I was very impressed and learned a lot from his speech.

Excelle Liu
National Film Festival for Talented Youth, April 2011

Mr. de Wolff Moderated a celebrity panel of film producers and international business leaders, managing to keep them all on topic, while providing his own very insightful contributions once or twice. He let nobody, including himself, use the panel as a platform for self-promotion, but instead pushed the panelists to dig deeply into issues of great interest to the many hundreds of people in attendance, such as myself, who came from all over the world.

Antoine Moseley
NFFTY 2010

I run a marketing agency, and I find myself regularly turning to Nicholas de Wolff for advice on brand strategy. His grasp of this oft misunderstood topic is unmatched.

I've heard him speak at a large international film festival as well as small-group settings, and I'm always impressed by his ability to deliver His message with a finely tuned balance of polish and personality.

If your organization needs an injection of actionable advice and intellectual inspiration, contact this man immediately.

Nate Wright

· Small Biz Triage
2010, Producers Guild of America

Nicholas brings extraordinary intelligence and erudition to the topic of community building and brand establishment, particularly in the digital space. His strong convictions are well-supported by a great breadth of knowledge and a rigorously analytical approach towards recent and trends and developments.

Chris Green

· Producers Guild of America
DEMEXPO

Very insightful panelist, with a unique perspective on where the entertainment industry is headed.

Josefa Gallo
CMO Summit

Nicholas was both immensely engaging and knowledgeable. More than that, though, he inspired me to rethink my approach to the functional value of creative thinking.

Walter Faustlin

· Pfeiffer Partners
Get notified of new talks and events.
Follow
Related Speakers View all
---
LisaVanAllen

The Biz Doctor with prescriptions for your success!

Candace Reese

The CEO Pundit: Empowerment Speaker, Inspirational C...

Micah Solomon

G5vdOD <a href="http://jyiqjbcrcjqd.com/">jyiqjbcrc...

Pam Moore

CEO & Founder Marketing Nutz, Social Business Strate...

Marty Stratton

Entrepreneur Spirited Speaker; Driven for Your Success!

Ron Broussard

STRETCHYOURSELF

Gillian Muessig

Thought Leader in Global Entrepreneurship

Michelle Courtney Berry

Breakthrough Expert, Founder and CEO of LifeFlowPlan...

David Nour

Social Networking Strategist

Roberto Alas

Reaching and identifying the potential in every sing...

Ian Stirling

Speaker on Business Growth, Franchising and developi...

Tim Rooney

Today, PeopleMation is living out his dream to "Help...

Jay Handler

Speaker, Radio Host & Author of "The 8 M's of Market...

Philippe Borremans

Public Relations & Social Media Communications Profe...

Tait Martin

Behavioral researcher who teaches audiences "how to ...

Jim Carroll

One of the World's Leading Global Futurists, Trends ...

Tim Seitz

The World's Happiest Hypnotist

Bernadette Vadurro

Award-Winning Business Woman, Professional Speaker a...

Kristen Hagopian

Personal Finance Author, Popular Columnist, Consumer...

Jesse Miller

Topics focus on Social Media Awareness & Education, ...
More like Nicholas