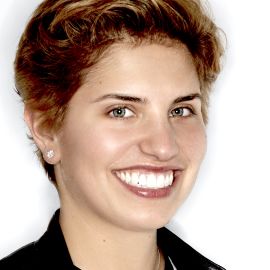 Nikki Kaufman
Founder, Normal
Kaufman founded Normal, which makes earphones that are 3D printed to custom fit your ears. Each pair is ordered through a free mobile app and are built at Normal's flagship factory and retail store in NYC where customers can see Normals being printed, assembled, tested and shipped in real time.
Click Here to register and get pricing on booking Nikki Kaufman for your next event!
Get notified of new talks and events.
Follow
Related Speakers View all
---
Elizabeth Alexander

Renown Poet; Race, Gender and Politics; Infamous for...

Doves

Doves are an English indie rock band, originating fr...

Terrance Hayes

Poet, Educator & Author of "Lighthead"; Winner of th...

Toni Morrison

Nobel & Pulitzer Prize-Winning Author

Natasha Trethewey

United States Poet Laureate (2012-2014), Pulitzer Pr...

Yusef Hatira
Sonia Sanchez

Poet, Professor & Activist

Betsy Fore

Founder, Wondermento

Alice Walker

Author, The Color Purple

Natalie Panek

Engineer, MDA Robotics and Automation Division

Julie Salchert

Director Northwestern Mutual

Iris Yen

Global Executive | Consumer Intelligence for China

Cindy Wu

Co-founder at Experiment

Michelle Wirth

Marketing Communications Mercedes-Benz USA

Lauren Wesley Wilson

President ColorComm, Inc

Jill Wilson

SVP Game Development SGN Games

Martha Willis

Chief Marketing Officer OppenheimerFunds, Inc.

Mary Jo Williamson

Chair, Practice Administration Mayo Clinic

Elizabeth Weymouth

Partner & Managing Director at Riverstone Holdings LLC

John Weston

Chief Marketing Officer at Mayo Clinic
More like Nikki