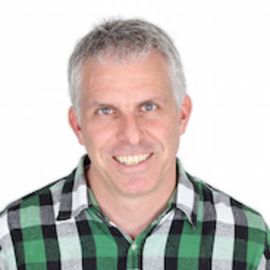 Paul Bricault
Founder & MD, Amplify.LA
After spending 15 years working at the convergence of media and technology, Paul has spend the last 8 years in venture capital - -advising and investing in primarily early stage entrepreneurs. He founded the Mailroom Fund in partnership with Accel and Venrock and then went on to join Greycroft Partners in their West Coast Office in January 2011 where he continues to work, while concurrently co-founding and serving as the Managing Director of Amplify -- the leading start-up accelerator in LA that has invested in and helped nurture 43 companies in the past 3 years. He serves on the current LA Mayor's Council for Technology and Innovation and is in his 21st year teaching a class on the Impact of Technology on Media in the Graduate School of Cinema Television at USC.
Click Here to register and get pricing on booking Paul Bricault for your next event!
Get notified of new talks and events.
Follow
Related Speakers View all
---
Reed Shaffner

Co-Founder & Co-CEO, Workpop

John Ball

Founder & Managing Director, Steamboat Ventures

Sean Brecker

CEO, Headspace

Sam Teller

Managing Director & Co-Founder, Launchpad LA

Jamie Kantrowitz

Mentor, Launchpad LA

Steve Pomerantz

Co-Founder, Tuition.io

Brendon Mcqueen

Co-Founder & CEO, Tuition.io

Arun Mehra

Co-CEO, Talenthouse

Amos Pizzey

Co-Founder & Co-CEO, Talenthouse

Roman Scharf

Chairman & Co-CEO, Talenthouse

Kunal Anand

Co-Founder & CTO, Prevoty

Julien Bellanger

Co-Founder & CEO, Prevoty

David Asarnow

Principal, Craton Equity Partners

Matt Sandler

Co-Founder & CEO, Chromatik

Zach Frechette

Co-Founder & CEO, Quarterly

David Norris

Founder & CEO, MD Insider

Michael Todd

Co-Founder & CTO, Victorious

Mike Townsend

Co-Founder, HomeHero

Kyle Hill

Co-Founder, HomeHero

Jenna Stahl

Co-Founder & Creative Director, Shop Hers
More like Paul