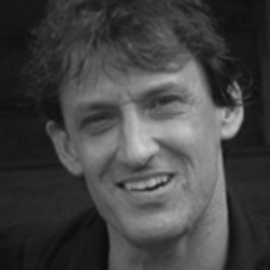 Peter Frampton
Following his Grammy Award-winning instrumental album, 2006's Fingerprints,
Following his Grammy Award-winning instrumental album, 2006's Fingerprints, Peter Frampton returns this spring with Thank You Mr Churchill on April 27, his most personal collection to date.
The 11-song set, co-produced and co-engineered by Frampton, features the legendary guitarist at his most incisive lyrically as he tackles the battles that wage within us and the outside forces that rage around us. His searing guitar work flows over every song, setting the mood. Nowhere is this clearer than on Churchill's centerpiece, the evocative, two-part, 8-minute instrumental, "Suite: Liberté."
"This album is very autobiographical," Frampton says. "It starts with my birth, which I thank Mr. Churchill for bringing my father back from the Second World War."
Recorded at his home studio in Cincinnati, Churchill is deeply intimate, weaving tales of loss, love and redemption and the lessons learned along the way. Churchill also includes Frampton's reflective take on troubling world events, including the Wall Street bailout ("Restraint") and even the tragic case of Megumi Yokota, a Japanese girl kidnapped more than 30 years ago by South Korea ("Asleep At The Wheel").
Frampton wrote all the tracks on Churchill, penning many with longtime collaborator Gordon Kennedy. His co-producer/co-engineer, Chris Kimsey, was the engineer on Frampton's first solo record, 1972's Wind of Change. It marked the first time the two, who reunited via Facebook, have worked together in 30 years. Co-engineer Don Gunn (Death Cab For Cutie) also contributes to Churchill. Guests include Pearl Jam drummer Matt Cameron, who also played on Fingerprints, and the legendary Funk Brothers, who appear on Frampton's Motown homage, "Invisible Man."
Frampton remains one of the most celebrated artists and guitarists in rock history. At 16, he was lead singer and guitarist for British teen band the Herd. At 18, he co-founded one of the first super groups, seminal rock act Humble Pie. His fifth solo album, the electrifying Frampton Comes Alive!, is one of the top-selling live records of all time.
Related Speakers View all
---
Mak Man

Dynamic Motivational Speaker and Published Author . ...

Andy Mouncey

Ultra-distance Athlete, Author, Goal-Setting Expert

Tina Marie Jones

Connecting with the audience through the style of a ...

Patricia Sadar

International Consultant, Inspirational Speaker & Le...

Grant D. Fairley

Keynote Speaker, Group Facilitator, Seminar & Worksh...

Eric Gnezda

Humorist, songwriter and inspirational speaker. Crea...

Crystal Gifford

Awarded Speaker, Best Selling Author, Professor, Men...

John Di Frances

Speaking to audiences real needs.

Jean Bailey Robor

Jean Bailey Robor, award-winning author and inspirat...

Tonia Renee Lee

Tonia Renee Lee is a professional speaker, minister,...

David Hyner

Professional Speaker, "The Massive Goal Principle"

Christi Tasker

Social Media Branding Queen and Keynote Speaker

Michael McCain

Awakening Millions To Their Potential -Author, Coach...

LisaVanAllen

The Biz Doctor with prescriptions for your success!

Adam Leotta

You don't need to be famous to be a great speaker

Ron Broussard

STRETCHYOURSELF

Matthew Evans
Michel Neray

Principal, The Essential Message: Learn To Different...

Marty Metro

Innovator, Thought-leader, Eco-entrepreneur, CEO

Rob Salisbury

Rob has been engaged over 1630 times as a speaker, c...
More like Peter