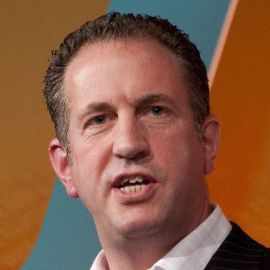 Philip Calvert | Social Media Speaker
Social Media Sales Speaker, LinkedIn Strategist and Social Network Founder
Hello, I'm Philip Calvert - a social network founder and specialist professional speaker, consultant and strategist helping businesses in highly regulated industries and the professional services market to leverage Social Media.
I give motivational speeches at conferences on how to use LinkedIn and social media as part of your marketing and communications strategy; in particular industries such as financial advisers, IFAs, accountants, lawyers, pharma and others in specialised niches.
My main focus is on helping businesses to win business by using LinkedIn, and have produced a powerful Tips booklet: http://www.ifalife.com/LinkedInforBusiness
As the founder of the world's first social networking site for Financial Services professionals, I bring real-world experience and an eye-opening 'behind the scenes' view to using Social Media in highly regulated industries.
My conference speeches are energetic, animated, humorous and packed with real-life examples of how companies are successfully using Social Media to engage with their customers. Every speech is tailored to suit the needs of the client.
I have delivered speeches on Social Media to directors at Hitachi, Eden Project, Estee Lauder, Crossrail, Blockbuster Video, Royal College of Surgeons, DTI, Del Monte, Oracle, River Island, Scottish & Newcastle, BUPA, Zurich, Personal Finance Society, Royal Institution of Chartered Surveyors, BP, University of London, British Medical Association, National Express, Oxfam, Ford, George Wimpey, Domino's Pizza Group, HM Prison Service, Littlewoods Gaming, Fullers, Food Standards Agency, Police Complaints Commission, Miele, Institute of Financial Planning, John Lewis and many others.
I'm looking to connect on LinkedIn with:
Meeting planners, conference organisers and speaker bureaus
Financial advisers and financial services brands
Professional services providers
SpeakerMix: http://speakermix.com/philipcalvert BrandYourself: http://philipcalvert.brandyourself.com/
Philip +44 (0)7773 359 619
Philip Calvert on LinkedIn http://uk.linkedin.com/in/socialmediaspeaker
Philip Calvert on Facebook http://www.facebook.com/SocialMediaSpeaker
Philip Calvert on Google+ https://plus.google.com/102888263081243651770
Meeting and conference organisers looking for a proven speaker and expert interviewee on Social Media, please contact me through LinkedIn or to [email protected]
Related Speakers View all
---
Christi Tasker

Social Media Branding Queen and Keynote Speaker

Matthew Evans
Adora Svitak

Writer, Speaker, Education Advocate, and Child Prodigy

Ford Saeks

Business Growth & Internet Marketing Specialist

LisaVanAllen

The Biz Doctor with prescriptions for your success!

Warren Cass

Social Media Strategist & International Speaker

Chris Skinner

Independent Commentator on the Financial Markets; Bl...

Gillian Muessig

Thought Leader in Global Entrepreneurship

Mari Smith

Co-Author of Facebook Marketing

Bernard Martin

B2B & B2C Front Line Social Media Selling

Grant D. Fairley

Keynote Speaker, Group Facilitator, Seminar & Worksh...

Michel Neray

Principal, The Essential Message: Learn To Different...

Tiffany Odutoye

Social Media Brand Equity Coach, Author and Speaker

Philippe Borremans

Public Relations & Social Media Communications Profe...

Geronimo Emili

Communication Advisor, expert on PR, founder of No C...

James Barisic

Disruptive thinker, lecturer, social technologist an...

Roberto Alas

Reaching and identifying the potential in every sing...

Mark A. Roosevelt
Jerry Fletcher

Jerry is the CEO of Z-axis Marketing, Inc. founded i...

Tara R. Alemany

Teaching Technophobes and Trendsetters for Over 20 Y...
More like Philip