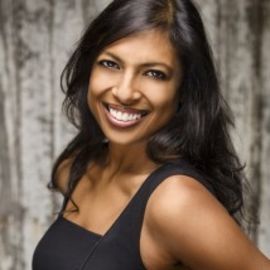 Prerna Gupta
Founder, Investor and Futurist
Prerna Gupta is an author and futurist, whose writing has been featured in New York Times, TechCrunch, Huffington Post, VentureBeat and more. She was previously Chief Product Officer and Chief Marketing Officer at Smule, where she remains an advisor to the Board of Directors. Prior to that, Prerna was Co-Founder and CEO of Khush, the leading developer of intelligent music apps, like the #1 hit app Songify, an app that turns speech into music. She led the company to profitability and acquisition by Smule in 2011. She was also responsible for producing viral videos for her products that have reached over 250 million views. Before her foray into entrepreneurship, Prerna worked in consulting at Monitor Group and early-stage venture capital at Summit Partners. She studied Economics at Stanford University, where she graduated Phi Beta Kappa in 2004. Prerna was voted one of FastCompany's Most Influential Women in Technology 2011. She is also a budding angel investor and Resident Mentor at 500 Startups.
Click Here to register and get pricing on booking Prerna Gupta for your next event!
Get notified of new talks and events.
Follow