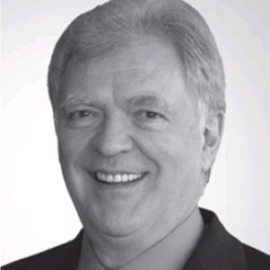 Prof. Dr. George Kohlrieser
Police psychologist, hostage negotiator and organisational and clinic psychologist.
George Kohlrieser is an organizational and clinical psychologist. He is Professor of Leadership and Organizational Behaviour at IMD in Switserland and consultant to global organizations around the world. His research, teaching, and consulting activities are focused on high performance leadership, high performance teamwork, conflict management, change management, dialogue and negotiation, coaching, stress management, work life balance, and personal and professional development. He is also a Police Psychologist and Hostage Negotiator focusing on aggression management and hostage negotiations.
Professor Kohlrieser is founder and director of Shiloah International, a consultancy offering integrated programs to a wide range of organizations. He has worked in some eighty-five countries in North and South America, Eastern and Western Europe, Middle East, Asia, India, Africa, Australia and New Zealand.
Professor Kohlrieser completed his doctorate at Ohio State University where he wrote his dissertation on cardio vascular recovery of law enforcement leaders following high stress situations. His research has made significant contributions to understanding the role self-mastery and social dialogue has in helping leaders sustain high performance through life long learning.
He is past president of the International Transactional Analysis Association, San Francisco, California. ITAA is a non-profit scientific organization established to investigate and promote the use of transactional analysis (TA) in psychotherapy, education, business and in other fields of human interaction.
In addition, George is Associate Clinical Professor of Psychology, Wright State University, Dayton, Ohio, adjunct faculty member of Union Graduate School, Antioch, Ohio, adjunct faculty member of Fielding Institute San Francisco, California, adjunct faculty member of Zagreb University, Croatia.
He had his own highly acclaimed radio call-in talk show in the US for over 10 years. This program was a combination of offering help, giving information, confronting real life issues, and entertainment.
George is known as a very engaging teacher, a highly sought after motivational speaker for conferences and keynote addresses. He has consulted for the BBC, CNN, ABC, and CBS and appeared on many radio programs. His work has been featured in the Wall Street Journal and other leading newspapers and magazines.
Among the many global organizations for whom he has presented programs and provided on going consultation: Accenture, Cisco, Coca-Cola, HP, IBM, IFC, Morgan Stanley, Motorola, Nestlé, Nokia, Roche, Tetra Pak, Toyota.
George is also the author of a recent book entitled Hostage At The Table: How Leaders Can Overcome Conflict, Influence Others, And Raise Performance.
Topics
High performance leadership

High performance teamwork

Conflict management

Change management

Dialoque and negotiation

Work-life balance

Personal and professional development

His own hostage negotiation experiences
Related Speakers View all
---
Michael Porter

Foremost Authority on Strategy, Competition and Comp...

Sir Richard Branson

Founder of Virgin Group

Parag Khanna

The World's Leading Geo-Strategist; Author of Second...

Tom Stewart

Editor, Harvard Business Review

Rosabeth Moss Kanter

Author & Harvard University Professor Who Specialize...

Cory Booker

US Senator from New Jersey and Author of "United"

Bill George

Professor of Management Practice at Harvard Business...

Kwame Anthony Appiah

Professor, Departments of Philosophy and Law, New Yo...

Naomi Wolf

Bestselling Author, Public Intellectual, and Social ...

Peter Thiel

Former CEO and Co-founder of PayPal; Technology Entr...

Robert Greene

American Author; New York Times bestsellers The 48 L...

Kurt Andersen

Host, "Studio 360 from PRI and WNYC"; Author

Cody Adams

Managing Editor of The Floating University.

John Legend

Nine-Time Grammy® Award Musician & Philanthropist; K...

Sebastian Copeland

Photographer, Extreme Athlete, and Environmental Act...

Michael Walzer

Professor Emeritus, The Institute for Advanced Study

Steven Mazie

Associate Professor of Political Studies, Bard High ...

An Phung

Multimedia Journalist

Charles Best

Founder and CEO, DonorsChoose.org

Brian Hoffstein

Contributing Writer
More like Prof.