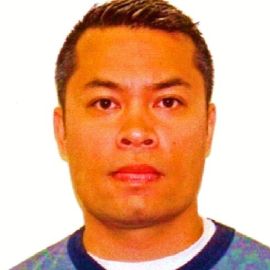 Quyen V. Phan Le
Martial Arts Master Provides Success through his Training Method....
Quyen V. Phan Le, also known in the martial arts community as Master Phan Le, has successfully grown his program that produces students into amazing athletes, professionals, and leaders of tomorrow. He is accredited through his traditional studies in martial arts and in tuned it with modern science. Many professionals has proven to use the success in their field of work, from Former Director of FBI academy, Editor of the World Bank, Engineers of different backgrounds, VJ realty (CEO and self made millionaire), International Journalists, Reporters, VP, and Presidents of several recognized companies in the DC Metro Area.
Most recently, Quyen V. Phan Le was awarded by the national governing body of Olympic Taekwondo, USA Taekwondo, recognized by the United States Olympic Committee, as 2010 Olympic Taekwondo "Coach of the Year". In the year 2009, he was inducted into the martial arts hall of fame, due to his success in competition, coaching, and training. Many individuals that has studied and trained under Master Phan Le has continued to further their professional careers dramatically.
Phan Le has also been known to have produced athletes on the national teams of U.S. Taekwondo, U.S. Judo, and U.S. Ju Jitsu. He is the only coach to have produced athletes since 1996 to have been awarded positions on three martial arts sports team in the U.S. His service has been recognized as the "Best of Burke" in martial arts for three years in a row, 2009-2011. Burke, which is the largest community in Virginia recognized by the Census Bureau, other than counties and incorporated cities (although 11 cities and Arlington, Virginia have greater populations).
Six years ago, Quyen V. Phan Le has been approached several times to host seminars and be a speaker at events, but declined to do so in the past. After giving in to a friend to host a seminar, over fifty attendees, he then decided to offer his services as the result of his speaking has changed people's lives to become successful in their own line of work, or to find something better their lives. He continues to make changes in people's lives, as well allow people to find success within themselves to making that change.
Click Here to register and get pricing on booking Quyen V. Phan Le for your next event!
Reviews
---
On many occasions at Phan University of Martial Arts in Burke, Virginia

Since I began as a student eight years ago at Phan University of Martial Arts, I have been very impressed with the quality of Master Phan's teaching at the school, his passion for advancing martial arts, and his devotion to supporting community activities. His talks cover the sports side of martial arts and promote high levels of integrity, service, training, innovation, and knowledge of the traditions and history of martial arts in his classes. While promoting achievement in specific martial arts such as taekwondo, he inspires the students and helps them to balance their academics and home life with community service. He sets high academic and taekwondo goals for its students. I see the benefits of his talks in the students' performance, both inside and outside the ring. He literally changes students' lives, allowing them to blossom in martial arts, at school, and at home.

Dina Towbin
Lexington, VA

Very motivated speaker, gets you involved, and uses life stories to find common errors in ourselves to learn from, so as for the audience to thrive for success.

Joseph Amid

· VMI
Get notified of new talks and events.
Follow