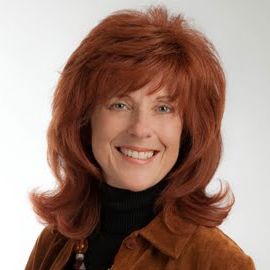 Rebel Brown
Market Strategist, Agent of Change, Speaker, Author. Rebel has spent over 25 years as a successful executive consultant, guiding businesses to create breakout market strategies for bottom line growth.
Rebel Brown speaks from experience! A true agent of change, she has spent the last 20 years insuring that her clients get ahead and stay ahead in a competitive marketplace. Her popular programs deliver actionable strategies that can be implemented for immediate results! She is the author of Defy Gravity: Propel Your Business to High Velocity Growth as well as several e-books and video programs. Her popular blog, "Rebel with a Cause" is read by thousands weekly.
Besides speaking and writing, she has over 25 years consulting success in creating breakout market strategies and positioning for profitable advantage. She has worked with over 200 corporate clients as well as US and European venture firms to successfully fund and launch portfolio companies. With over 50 turnaround clients, Rebel is an expert on reinvention for profitable results. She also ran a consulting practice in Paris for two years, bringing European firms to the United States for expanded opportunity and acquisition.
Rebel's work has been featured in media including First Business TV, Forbes, Inc, Entrepreneur, Business Insider and Business Week. She is a Vistage International speaker and workshop leader as well as an NSA speaker. Rebel has been named one of the Top 100 Women in Computing.
Related Speakers View all
---
LisaVanAllen

The Biz Doctor with prescriptions for your success!

Jim Carroll

One of the World's Leading Global Futurists, Trends ...

Keisha Owens

Accessible technology, performance improvement, moti...

David Nour

Social Networking Strategist

Bernadette Vadurro

Award-Winning Business Woman, Professional Speaker a...

Liz Nead

Life Coach and Inspirational Speaker

Tait Martin

Behavioral researcher who teaches audiences "how to ...

Marty Stratton

Entrepreneur Spirited Speaker; Driven for Your Success!

Ron Immink

Business book nerd, entrepreneur, founder of smallbu...

Troy Hazard

Troy Hazard is the recent Global President of the el...

Holly G. Green

CEO, speaker, and best-selling author who is regular...

Jacqui Hogan

Jacqui Hogan Jacqui helps small and medium sized IT ...

Roberto Alas

Reaching and identifying the potential in every sing...

Gillian Muessig

Thought Leader in Global Entrepreneurship

Kel Smith

Executive Leadership in Digital Innovation and Citiz...

Sahar Hashemi

Entrepreneur & Founder of Coffee Republic and Skinny...

Nicholas de Wolff

Startup Advisor, Executive Leader, Business Strategy...

Michelle Courtney Berry

Breakthrough Expert, Founder and CEO of LifeFlowPlan...

Tim Rooney

Today, PeopleMation is living out his dream to "Help...

Candace Reese

The CEO Pundit: Empowerment Speaker, Inspirational C...
More like Rebel