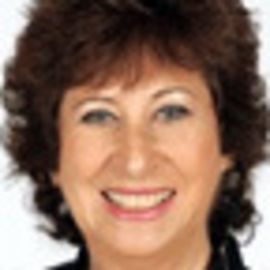 Renee Lee Rosenberg
An engaging motivator who encourages forward progress
Renee - counselor, speaker, coach - inspires her audience to adapt to transition and change, reduce stress, solve workplace problems, and take control of their life / business /career with positive momentum.
Delivering motivational, informative and highly entertaining keynotes and training she leaves her audiences energized, laughing, singing, dancing in the aisles and ready to take actionable steps to combat obstacles.
Renee has appeared on MSNBC, ABC News, NY1, and Reuters Worldwide News and is frequently quoted in print and broadcast media.
Speaking both nationally and internationally she has taken her energizing presentations to Amsterdam, Paris, and Munich where she has spoken about the importance of positive attitude, branding, and emotional intelligence for managing business success.
Renee works with organizations who want engaged and positive employees, introducing simple tools and strategies for creating productivity and efficiency. She is Myers Briggs Type Indicator (MBTI) certified and skilled in delivering Emotional Intelligence (EI) assessments. She is trained to administer a variety of standardized skills, values and attitudinal assessment tools.
Related Speakers View all
---
Micah Solomon
Chris Rugh

All of my presentation topics are relevant for your ...

Carol Muratore

Business of healthcare

Val McLeod

"Her voice is like a light that shines into people...

Mo Stegall

Global Brand Ambassador, Motivational Speaker, Bests...

Grant D. Fairley

A master story teller who encourages and motivates a...

Frank Candy

Expert at Innovation and Master of Creativity, Marke...

Art (Almost Andy) Fettig

A hit as "Almost Andy" at recent (2009) Mayberry Day...

Mary Karr Handley

Making an impact in our world and not just an impres...

Tonia Renee Lee

Tonia Renee Lee is a professional speaker, minister,...

Debby Hoffman Adair

Positivity, Possibilities and Empowerment – A ...

Kristin Kaufman

Kristin Kaufman is a dynamic business leader, succes...

Ann Marie Mac Donald

Certified World Class Professional Speaking Coach, C...

Dr. Lisa Van Allen

The Biz Doctor helping transformational leaders find...

Roberto Alas

Reaching and identifying the potential in every sing...

Dr. Brenetia Adams-Robinson

Transformational Trainer, Life Coach, Keynote Speake...

Dawnna St Louis

Uninhibited Action For Unprecedented Business Growth

Liz Nead

Life Coach and Inspirational Speaker

Kristi LeBlanc

Premier Expert on Recruiting-Engaging Purposeful, Pa...

Elijah Ezendu

Award-Winning Business Expert & Software Architect +...
More like Renee