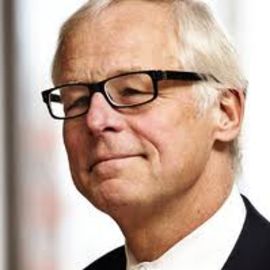 Reuben Jeffery III most recently served as U.S. under secretary of state for economic, energy, and agricultural affairs, the senior economic position at the State Department. He advised the secretary of state on international economic policy and led the work of the department on issues ranging from trade and investment to agriculture and aviation to bilateral economic relations. He was also the department's coordinator for international energy affairs. Prior to joining the State Department, Mr. Jeffery was chairman of the Commodity Futures Trading Commission, the federal agency that regulates commodity futures and options on futures trading. In that capacity he was as a member of the President's Working Group on Financial Markets. He served previously as special assistant to the president and senior director for international economic affairs at the National Security Council. He also acted as representative and director of the Coalition Provisional Authority Office at the Pentagon. He began his government service as special adviser to the president for Lower Manhattan Development, where he was responsible for coordinating ongoing federal efforts in support of the long-term recovery and redevelopment of Lower Manhattan in the aftermath of September 11, 2001. 

Mr. Jeffery worked for 22 years on Wall Street before joining the government, specializing in the financial services sector and working with companies and governments on privatizations, capital markets, and merger and acquisition activities. He spent 18 years at Goldman, Sachs & Co., where he was managing partner of Goldman Sachs in Paris (1997–2001) and of the firm's European Financial Institutions Group (1992–1997) in London. Prior to joining Goldman Sachs, he worked as a banking and securities lawyer at Davis Polk & Wardwell in New York and as a commercial banker at Morgan Guaranty Trust Company of New York. Mr. Jeffery is currently a member of the Board of Visitors of Stanford Law School, the President's Council on International Activities at Yale, the Council on Foreign Relations, and the World Economic Forum's Council on Systemic Financial Risk. He is a recipient of the Department of Defense Medal for Distinguished Public Service (2004) and the Secretary of State's Distinguished Service Award (2009). He received his J.D. and M.B.A. degrees from Stanford University and his B.A. degree in political science from Yale University.

Related Speakers View all
---
Harry G. Broadman

Emerging Markets Business Risk Guru / Current: Facul...

Mike Gonzalez

Vice President of communications for The Heritage Fo...

Lord Mark Malloch-Brown

Former UK government minister and United Nations Dep...

Dr. Paul J. Sullivan

Professor of Economics, The National Defense Univers...

Dr. Vladimir Kvint

Director, Moscow School of Economics

Shane Greenstein

Professor of Business Administration at Harvard, co-...

Simon Lester

Trade Policy Analyst, Herbert A. Stiefel Center for ...

Brink Lindsey

Vice President for Research.

K. William Watson

Trade Policy Analyst, Herbert A. Stiefel Center for ...

Swaminathan S. Anklesaria Aiyar

Research Fellow, Center for Global Liberty and Prosp...

Daniel R. Pearson

Senior Fellow, Trade Policy Studies at Cato Institute

Anne Ramstetter Wenzel

Anne Ramstetter Wenzel, M.A., is an economist and ma...

Joseph Quinlan

Managing Director and Chief Market Strategist, U.S. ...

Fred Upton

Member, US House of Representatives (R-MI)

Bill Harlow

Best-Selling Author, Media Trainer and Crisis Commun...

Stephen Caldeira

President & CEO of the International Franchise Assoc...

Oby Ezekwesili

Senior Economic Advisor at Open Society Foundation

John Tamny

Political Economy Editor, Forbes; Editor, RealClearM...

Andreas Knabe

Assistant Professor of Labor Market and Social Polic...

Juan Zarate

Former Deputy Assistant to the President and Deputy ...
More like Reuben