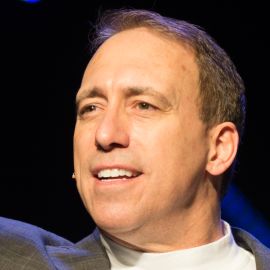 Rich Hart, Personal & Business planner, developer, visionary, extremist and ultimate funny man who keeps his listeners dancing on the head of a pin. As a coach, he brings a distinct gift of taking individuals on a unique journey in order to fully engage personal self-actualization sensors. He believes that we have to breach the walls of self- awareness combined with applied actions in order to uncover the true potential of individual success. "Capturing opportunities through applied actions creates ownership through accountability".
If you don't own it, you can't have it!
Developed noted concepts such as Super-Excellence™-Recapturing Attitude and Ability. Perception Deception™- Exploring Depth's to Recapture Value of Lost Services, Obtaining Maximum Advantage of Negotiating Client Positioning through- Cost Positional Bargaining, Vital Sign's- Critical Mass of Business Growth & Development, Total- Balance Recalculation™- Goal Planning inside a Balance Model, S.C.O.P.E. ™ through Outcome, D.E.P.O.T™.- There is no BOX !!!, V-MEPS™ -Focus through Visual Learning, and Super-Technology™- Chasing Tomorrow with Today's Gizmo's.
Physically high powered cutting edge business innovator who visualizes opportunity as a defined focused choice. Technology grounded Baby Boomer geared to high level Multi-Marketing and bold Branding concepts to make lasting impressions. A progressive entrepreneur who realistically captures today's Personal to Business development plan in order to perform less and achieve more while generating Focused Outcomes.
Rich has created "Home Field Advantage" by tapping personal hidden talents in order to create opportunity that impacts the bottom line. The "Teamed Excellence" program is designed to reach inside the mind of Business Development from a personal accountability approach. He has identified the parameters of the (IC) Internal Coach to broaden organizational focus in making profitable decisions to broaden long term vision. Maximization of "Uni- Directional Outcome Approach" to condition choices based on long term development as being an Ultimate Difference Maker!!!
Related Speakers View all
---
Charles Denham, MD

Founder and Chairman of Texas Medical Institute of T...

Scott McKain

Best-selling Author; Customer Service and Experience...

Tony Alessandra

Business Consultant, Best Selling Author of "The Pla...

Jared Kushner

Businessman, Investor, CEO of Kushner Companies, Hus...

Kevin O'connor

Professional speaker, teacher, coach & author for me...

JP Pawliw-Fry

Emotional Intelligence Expert

Michael Gelb

Innovation and Creativity Expert and Author of "How ...

Robert Carrow

Communication | Persuasive Presentation Skills Expert

Tommy Spaulding

Former President and CEO of Up with People; World-Re...

Robert Kriegel

Expert in Sports & Performance Psychology

Josh Linkner

Founder and CEO of HelloWorld, a Digital Promotions ...

Peter Sims

Best-selling Author, "Little Bets: How Breakthrough ...

Garrison Wynn

Entertaining Business Speaker

John Beck

Speaker

Troy Hazard

Troy Hazard is the recent Global President of the el...

Mark C. Thompson

World-renowned Authority on Leadership, Driving Chan...

Peter Sheahan

World Renowned Speaker on Business Trends and New Ma...

Afterburner

US Fighter Pilots & Corporate Teambuilding Speakers

Erik Wahl

Internationally Recognized Graffiti Artist, Entrepre...

Art Turock

Authority on Breakthrough Performance and Achieving ...
More like Rich