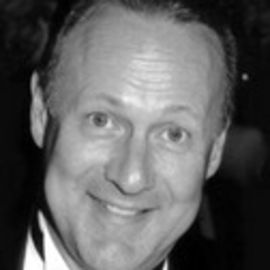 Richard Fabozzi
Creates highly interactive and value-driven "Experiences" via workshops, seminars, keynotes and musical programs containing high content and high entertainment.
As a speaker, wellness educator, entertainer, trainer and author, Richard revitalizes workplaces where they have fallen into a lack of energy and commitment to do the job. He accomplishes this by connecting, engaging and moving people to understanding that it's not the job they do, but how they approach the job they do that brings the energy they have to enjoy what they are doing. Because everybody is trying to get joy out of the functionality of their job, not the way they approach their job. His experiential programs lead them to focus on the way they approach their jobs. Facilitating Continuing Education seminars for Healthcare Professionals is another one of his specialties. He also offers client/employee appreciation programs. Combining the transformational dynamics of interaction, music, humor, wisdom, empathy and a keen sensitivity to the human spirit is what brings about his uniqueness. He provokes thought with his words and evokes heartfelt emotion with his music. All of Richard's speaking and singing programs are highly experiential, interactive and transformational.
"You were born on a stage. Your seamless presentation is a very meaningful message you are gifted to deliver." - Juanell Teague, Business Coach and Colleague of Zig Ziglar, Dallas, TX
Zig Ziglar says that he and his wife, Jean, were honored and pleased when Richard called and sang to her on Mother's Day. She enjoyed it so much she asked Richard to sing to her a second time. This time she put him on speakerphone so Zig and the whole family could enjoy it.
"It was apparent that Richard took the time to learn the history of Jiminy and to personalize our program accordingly. Midway through the program, our employees were on their feet singing along to the songs formatted to Jiminy Peak's Mission. Richard had the corporate officers on their feet for a chorus line by the end of the performance." Jannette Brightman, Director of Human Resources, Jiminy Peak Mountain Resort, Hancock, MA
Envision Richard having a mixture of your company's executives and employees/association members or spouses up doing the New York chorus line or or doing the Hula Hula during one of his presentations or musical programs. Not only is this fun, but this experience creates a great feeling of connectedness and inclusiveness for everyone in attendance.
Links
---
Related Speakers View all
---
Cynthia Lett

Internationally respected expert and author in inter...

Bernie Glassman

Zen Master, Spiritual Leader and Co-author of "The D...

Abiola Abrams

Author, Self Esteem Coach & Advice Columnist

Clarence T Brown

"The person to call when you want to ALIGN who you a...

Paul Fisher

Paul Fisher is an American modelling agent. He has r...

Tina Marie Jones

Connecting with the audience through the style of a ...

Danielle LaPorte

Creator of "The Desire Map: A Guide To Creating Goal...

Grant D. Fairley

Keynote Speaker, Group Facilitator, Seminar & Worksh...

Deirdra Richardson

Speaker, Talk Show Host & Group Coach

Tonisha Pinckney

Empowerment Beyond Victimization - Author of I AM MO...

Charlie Alejandro

Abandoned by her birth mother at the age of two, Ms....

Darlene Real-Higginbotham

A dynamic sought after professionial speaker,piblish...

Kimberly Seelbrede

New York State Licensed Psychotherapist, Relationshi...

Charlie Alejandro

Motivational Speaker, writer, actress and radio talk...

Andrea Raquel

Trained Broadcast Journalist / Marketing Pro & Exper...

Hypnotist The Incredible BORIS

Keynote Speaker and award-winning Motivational Hypno...

Rob Brown

Global Authority on Networking & Referrals

Mary Ellen Geist

Broadcast Journalist Turned Caregiver

Dan Abrams

Chief Legal Affairs Anchor, ABC News; Founder, Abram...

Dave Caperton

The power of joy and healing compassionate humor for...
More like Richard