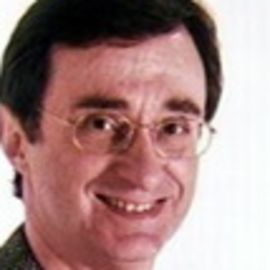 Rick Ott
Rick Ott speaks about making money and building wealth, with solid content and an entertaining delivery.
No, Rick Ott has not been cast as James Bond. However, as a member of the Screen Actors Guild and American Federation of Television and Radio Artists, Rick has appeared in movies, television shows, and commercials. He also does voiceovers for commercials and demo videos.
Rick Ott receives the Capital Outstanding Speaker Award from the National Speakers Association Washington DC chapter from president Annette Dubrouillet.
Click Here to register and get pricing on booking Rick Ott for your next event!
Links
---
Get notified of new talks and events.
Follow
Related Speakers View all
---
Rebecca Nagy
Rebel Brown

Market Strategist, Agent of Change, Speaker, Author....

Redia Anderson

Chief Diversity & Inclusion Office, BP-Americas

Renee Lee Rosenberg

An engaging motivator who encourages forward progress

Renie Cavallari

Renie Cavallari is a renowned Speaker, Trainer, Keyn...

Rich Hart

LIFT MORE !!!

Rich Lucia

Author, Speaker, Consultant

Richard Burleson

Vice President of Engineering Firm Neel-Schaffer

Richard Fabozzi

Creates highly interactive and value-driven "Experie...

Richard Schenkar
Rick Chromey

Inspirational Edutainer. Leadership Imagineer. Cultu...

Rick Frishman

Founder of Planned Television Arts

Rick Kiernan
Rick Ott

Rick Ott speaks about making money and building weal...

RM Reed
Robert Collinsworth
Robert Douglas
Robert Gedaliah

President of "Speaking for Results"

Robert Jerus
Robert Martin

Gavin de Becker & Associates protects people who are...
More like Rick