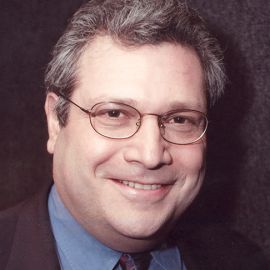 Robert Kagan
Senior Fellow of Foreign Policy, Center for United States and Europe; Brookings Institution Author, "The World America Made"
Kagan was chosen #4 of the 50 Most Powerful Republicans on foreign policy by Foreign Policy magazine. FP calls him 'America's most prominent neoconservative writer, . . . rare public intellectual simultaneously in vogue with Barack Obama and Mitt Romney.'
Robert Kagan is a senior fellow in the Center on the United States and Europe in Foreign Policy at Brookings. His most recent book is the New York Times bestseller, "The World America Made." Dr. Kagan also serves as a member of the Secretary of State's foreign affairs policy board and is co-chairman of the bipartisan Working Group on Egypt. He writes a monthly column on world affairs for the Washington Post, and is a contributing editor at both the Weekly Standard and The New Republic.
Kagan's book, "Dangerous Nation: America's Place in the World from its Earliest Days to the Dawn of the 20th Century," was the winner of the 2008 Lepgold Prize and a 2007 Finalist for the Lionel Gelber Prize. His acclaimed book, "Of Paradise and Power," was on The New York Times bestseller list for ten weeks and the Washington Post bestseller list for fourteen weeks. It was also a bestseller in the United Kingdom, France, Germany, Spain, Italy, the Netherlands and Canada and has been translated into more than 25 languages. Dr. Kagan is also the author of "The Return of History and the End of Dreams."
He is listed by Foreign Policy magazine as one of the world's "Top 100 Public Global Thinkers." He served in the State Department from 1984 to 1988 as a member of the policy planning staff, as principal speechwriter for Secretary of State George P. Shultz, and as deputy for policy in the bureau of inter-American affairs. Dr. Kagan is a graduate of Yale University and Harvard University's Kennedy School of Government and holds a Ph.D. in American History from American University.
He is also author of "A Twilight Struggle: American Power and Nicaragua, 1977-1990," and is co-editor with William Kristol of "Present Dangers: Crisis and Opportunity in American Foreign Policy."
Click Here to register and get pricing on booking Robert Kagan for your next event!
Videos
---
Speech Topics
---
Dangerous Nation
A discussion of America's place in the world, past and present. In 1817 America's minister in London, John Quincy Adams, reported that "The universal feeling of Europe in witnessing the gigantic growth of our population and power is that we shall, if united, became a very dangerous member of the society of nations.... They therefore hope what they confidently expect, that we shall not long remain united."
Most Americans today would be surprised to know that their nation, even in its infancy, was regarded as a very dangerous nation by most of the rest of the world. Americans have long cherished an image of themselves as by nature inward-looking and aloof, only sporadically and spasmodically venturing forth into the world, usually in response to external attack or perceived threats. This self-image survives despite 400 years of expansion and an ever-deepening involve- ment in world affairs, and despite innumerable wars, interventions, and prolonged occupations in foreign lands. It is as if it was all an accident or an odd twist of fate. Even as the United States has steadily risen to a position of global hegemony, expanding its reach and purview and involvement across the continent and then across the oceans, Americans still believe their nation's natural tendencies are toward passivity, indifference, and insularity.
This lack of self-awareness has had its virtues. A nation so unaware of its own behavior may seem less threatening than a nation with a plan of expansion and conquest. But it has also been a problem. Americans have often not realized how their naturally expansive tendencies—political, ideological, economic, strategic, and cultural—bump up against and intrude upon other peoples and cultures. They have not anticipated, therefore, the way their expansiveness could provoke reactions, and sometimes violent reactions against them.
And not only have Americans frequently failed to see how their actions could provoke reactions from others. They have not even accurately predicted their own responses. The history of America has been one of repeated surprises, not only at the behavior of others, but at the behavior of the United States in response to the actions of others. Most Americans have believed they did not care what happened in most of the rest of the world, and yet when events occurred, they found that they did care.
The Middle East
Is Arab democracy a threat to Israel? The idea of an Egypt governed by the Muslim Brotherhood sends shivers down spines. Israelis and supporters of Israel in the United States generally agree that the ferment in the Arab world has been a major setback to Israel's interests and look back with some nostalgia to the good old days of Arab dictatorship. But is this assessment correct? All the wars Israel has ever fought in its difficult history have been against Arab dictatorships, not Arab democracies. Today the greatest threat Israel faces is from the theocratic dictatorship of Iran. Would a democratic Egypt, even dominated by the Muslim Brotherhood, be more likely to make war on Israel? It seems unlikely, especially with all the immense difficulties Egypt faces both politically and economically. And if a democratic, Muslim Brotherhood-led Egyptian government does preserve peace with Israel, this would be a breakthrough. It would mean that for the first time, a popular Arab government, reflecting the views of Islamists, chose peace and co-existence with Israel over confrontation—in which case the Arab revolutions might turn out to be a blessing for Israel rather than a curse.
The Return of History
Hopes for a new peaceful international order after the end of the Cold War have been dashed by sobering realities: Great powers are once again competing for honor and influence. The world remains "unipolar," but international competition among the United States, Russia, China, Europe, Japan, India, and Iran raises new threats of regional conflict, and a new contest between western liberalism and the great eastern autocracies of Russia and China has reinjected ideology into geopolitics.
How we in the democracies understand and cope with these challenges will shape our future for better or for ill.
News
---
The Next Act of the Neocons - NYTimes.com
Neocons like the historian Robert Kagan may be connecting with Hillary Clinton to try to regain influence in foreign policy.Left, Stephanie Sinclair/VII via Corbis; ...
Get notified of new talks and events.
Follow
Related Speakers View all
---
Shibley Telhami

Anwar Sadat Professor for Peace and Development, Uni...

Justin Wolfers

Professor of Economics and Public Policy, Senior Fel...

E.J. Dionne, Jr.

Syndicated Washington Post Columnist; Political Anal...

Richard Haass

President, Council on Foreign Relations

Ho-Jin Lee

Visiting Fellow, Korea Chair

Khalid Koser

Director of the Brookings-Bern Project on Internal D...

Jane McAdam

Nonresident senior fellow in the Brookings-LSE Proje...

Arturo Sarukhan

Former Mexican Ambassador to the U.S.

Strobe Talbott

Former Deputy Secretary of State

Javier Solana

International Relations Expert

Angela Stent

Director, CERES, Georgetown University

Bruce Riedel

Senior fellow for political transitions in the Middl...

Paul Pillar

Veteran of the Central Intelligence Agency (CIA), a ...

Carol Graham

Senior Fellow, Foreign Policy, Global Economy, and D...

Jeffrey Rosen

President and CEO, The National Constitution Center;...

Ralph Langner

Ralph Langner is a German control system security co...

Richard C. Bush

Senior Fellow at the Brookings Institution and Direc...

Michael E. O'Hanlon

Director of Research and Senior Fellow, Foreign Poli...

Jonathan D. Pollack

Senior fellow in Foreign Policy and director of the ...

Ezekiel J. Emanuel

Leading Practitioners Shaping the Future of Healthca...
More like Robert