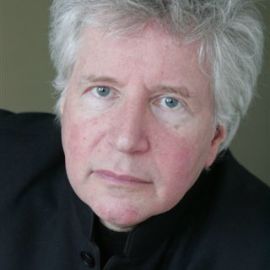 Robert Koppel
Best-selling author and expert on the psychology of investing
Robert Koppel is the author of critically acclaimed books on investor psychology and money issues, including Investing and the Irrational Mind, The Inner Game of Trading and Money Talks: Candid Conversations about Wealth in America. His books have been widely featured in the media and translated into many languages. He is a former member of the CME, a hedge fund partner, and president of his own division of Rand Financial. Koppel was the senior business writer for Onmoney.com. His work has been covered in The New York Times, The Wall Street Journal, and other leading financial publications. Koppel has appeared on CNN, CNBC, and National Public Radio. He lives with his wife in Chicago.
To quote Bob: "Over the course of my career, as a former Chicago Mercantile Exchange member, hedge fund principal, behavioral finance expert and veteran author, I have witnessed some spectacular financial failures: most notably, the recent crisis, whose aftereffects are still blighting the lives of millions of Americans. It is important to remember that the meltdown didn't just happen. It was made possible by investors, bankers, regulators and, yes, economists. What is to blame is a flawed understanding of finance, and those mysterious unconscious forces, emotions, social norms, delusional expectations, and greed that shape the way we make economic decisions.
In my books and presentations, I explore then answer the fundamental challenge to every investor: how to overcome irrationality in our financial decisions."
Endorsements for Bob's latest book, *INVESTING AND THE IRRATIONAL MIND**
The complexity of the human mind is on full display in Investing and the Irrational Mind. Koppel convincingly demonstrates that our success as investors does not just depend on the quality of our investment ideas, but, perhaps even more importantly, on the management of our emotions. T. Eric Kilcollin, former Federal Reserve economist, CEO of Wells Fargo Investments Group, and co-founder of Sanborn-Kilcollin Partners

In his latest book, Investing and the Irrational Mind, Koppel marshals an impressive array of evidence from the latest research that few investors have heard of, much less know how to use to their advantage. Ming Hsu, Director, Neuroeconomics Laboratory, University of California, Berkeley

Koppel has delivered another winner. Investing and the Irrational Mind is a fresh and creative look at the role that psychology plays in our investment decisions. All investors, from novice to professional, will gain considerable insight from this relevant and well-written book. Scott Gordon, Chairman and CEO, Rosenthal Collins Group, former Chairman, Chicago Mercantile Exchange

Koppel has written a book that marries tried and true principles of sound investing with the latest findings in the fascinating fields of behavioral economics and neuroeconomics. It is an entertaining read with amusing anecdotes from Koppel's decades on the trading floor. All investors, including private equity investors in illiquid assets, will benefit from its insights. Mox Tan, Managing Director, Juno Investments LLC.

If there is truth to the Yiddish proverb that "man plans and God laughs," read Investing and the Irrational Mind to gain an essential understanding of what to do with your stocks and bonds when God is about to crack up. As the sages advised, "All the rest is commentary." Yra Harris, Exchange member and president of Praxis Trading and writer of the daily investment blog, Notes from the Underground.

In Investing and the Irrational Mind, Koppel convincingly demonstrates that information and all the other investment inputs usually associated with an edge pale in importance when compared to acting on knowledge of your own emotional experience and Theory of Mind: appreciating and exploiting how other participants are set to react to the market. Thomas R. Grossman, Managing Partner, Union Avenue advisors

Investing and the Irrational Mind seamlessly weaves psychological research with universal investment practices and real life stories to help explain the psychological barriers to making good investment decisions and more importantly how to overcome them. Koppel shows the dangers of our own habit-driven behavior, biases, and heuristics, and how they lead us to violate our own investment axioms. Understanding how our minds can either help or hurt our investment decision making process is the first step to avoiding these psychological pitfalls. Alexander Abell, Director, BlackRock Inc

Koppel offers pioneering insights, backed by substantial research, that help explain how psychology influences financial decisions and drives markets. Investing and the Irrational Mind is a must read for both the professional and non professional investor as well as anyone with a serious interest in how our brains intersect with the world of finance. Robin Mesch, President, Mesch Capital Management

Investing is fraught with uncertainty which gives rise to psychological issues that investors ignore at their peril. Awareness of these sometimes subconscious influences and understanding how they impact decision-making can improve performance. Bob Koppel has written a fascinating, entertaining, and comprehensive examination of this multi-faceted area of inquiry, including the very latest research results. If you invest for a living, or even if you're just a student of the psychology of self, you will find beneficial insights in the pages of this book. Thomas Shanks, President and CEO, Hawksbill Capital Management
Click Here to register and get pricing on booking Robert Koppel for your next event!
Videos
---
Get notified of new talks and events.
Follow