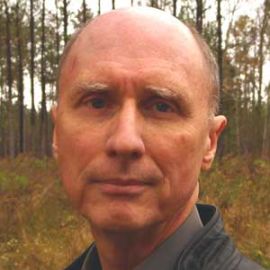 His stories have appeared widely in such publications as The New Yorker, Esquire, The Paris Review, Harper's, GQ, Zoetrope, The Hudson Review, The Virginia Quarterly Review and The Sewanee Review. They have also been chosen for inclusion in four annual editions of The Best American Short Stories, seven annual editions of New Stories from the South, and numerous college literature textbooks from such publishers as Simon & Schuster, Norton, Viking, Little Brown & Co., Houghton Mifflin, Prentice Hall and Bedford/St.Martin.
His works have been translated into a dozen languages, including Vietnamese, Thai, Korean, Polish, Japanese and Greek. A recipient of both a Guggenheim Fellowship in fiction and a National Endowment for the Arts grant, he also won the Richard and Hinda Rosenthal Foundation Award from the American Academy of Arts and Letters and was a finalist for the PEN/Faulkner Award. His short story "Fair Warning" won a 2001 National Magazine Award in Fiction and will be the basis for his new novel, to be published early in 2002. Since 1995, he has written feature-length screenplays for New Regency, Twentieth Century Fox, Warner Brothers, Paramount, Disney and Universal Pictures and two teleplays for HBO. He is the Francis Eppes Professor holding the Michael Shaara Chair in Creative Writing at Florida State University in Tallahassee, Florida.
Click Here to register and get pricing on booking Robert Olen Butler for your next event!
Videos
---
Get notified of new talks and events.
Follow